Building relationships and client trust in products will enable the 'very best of the high net worth insurers to shine'
Technology has pushed the industry to consider how it trades into "real sharp relief". For high net worth (HNW) businesses, the "expertise and the advice that brokers offer" to customers is "irreplaceable by technology", said Tara Parchment, head of private clients at Brit Insurance.
Instead, what technology can do is "really enhance that relationship", she continued, especially as people venture into the "new normal" and emerge from the pandemic lockdown restrictions.
Speaking exclusively to Insurance Times, Parchment said: "One of the biggest shifts has been the change to how we interact with our brokers and our clients.
"What clients really need is flexibility, particularly around service, and how accessible their brokers and insurers are."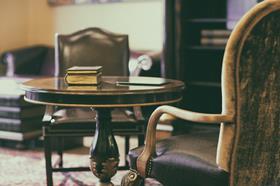 Consequences of the pandemic
During the Covid-19 pandemic, there has been a huge focus on the insurance industry, mainly because of the issues surrounding business interruption (BI) insurance.
Therefore, Parchment said that "clients have become even more discerning and, understandably, more questioning" about ensuring they are receiving the value and coverage they need from the product they have bought.
She added: "Insurers have to constantly strive to meet that need and that's a great dynamic to have, particularly in such a high service part of the insurance industry, like high net worth insurance.
"What that does is enable the very best of the high net worth insurers to shine."
Discussing how relationships may be evolving post-pandemic, Parchment said that interactions between brokers, insurers and underwriters is "such an important point".
She continued: "When that's done really effectively it improves customer outcomes. It means the insurer truly understands the risks and can craft a product that the client needs [and] it means that the broker can then offer to the customer exactly the right solution."
Key HNW trends
Discussing key trends and how the Covid-19 lockdowns have presented a constantly changing landscape for insurers, Parchment highlighted that Brit Insurance has noted a difference in occupancy levels of homes.
Many main residences had higher levels of occupancy during the pandemic, which led to reduced claims for water damage and theft from the home, for example.
On the flip side, Parchment said that "lots of our clients will have secondary homes and holiday homes, so it's meant reduced occupancy for those types of properties, which obviously brings concerns with it as well."
"We've seen our insurers really taking extra care in the risk management advice that they offer.
"Risk management advice and having on-site visits to a property and meetings with clients are really a key part of a private client proposition, to really offer help to customers and clients and ensuring that our product and our coverage meets their needs."
Adapting business
After spending more than 22 years at insurer Chubb, latterly as European head of private clients, Parchment started her current role in November 2018 to establish the private client division at Brit.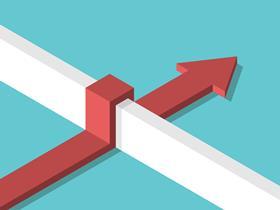 On 11 June 2021, the team celebrated its one-year anniversary since its launch. Although the launch process was "daunting in many ways", Parchment feels it has gone "exceptionally well".
She said: "We launched in the early weeks of lockdown, so all our plans about how we would deliver our service, our product and our proposition – we had to really adapt."
During the last year, bearing clients' changing needs in mind, Brit Private Clients offered virtual property appraisals.
This involved the business conducting research on the property online using public information, which was then enhanced by completing a customer consultation to "really make sure that [Brit Private Clients understands] the risk that [it is] insuring".
As a result of this risk management focus, the business saw an uplift in clients' sums insured – around 36% overall.
"That demonstrates the value that a high net worth insurer can add to a customer – making sure that we are meeting their needs and recognising that their risks may have changed for various reasons as a result of the pandemic.
"As we get back to a more permanent return to whatever normal will be, there's probably going to be a release of some suppressed demand.
"[For example], people who haven't been able to go to art exhibitions, galleries and add to their portfolio through art, or go to classic car auctions and add to their car collections."
Driving competitive advantage
To maintain competitive advantage in the HNW sector, Parchment said that "high net worth and ultra high net worth individuals are usually time short - they're demanding, their standards are incredibly high and we need to match those standards.
"You have to offer a claims service that's really bespoke for private clients and also one that is highly flexible to each individual customer, not just the overall demographic, [as well as] deliver the levels of profit that are possible and absolutely achievable.
"So, you do need to invest in a very strong team.
"When you put all of those things together, you start to see the commitment and the patience that's really needed to build not only a successful business, but a scalable one and a business for the long term, not the short term."