With the Insurance Times Broker Service Survey 2019/20 now open, Tokio Marine HCC's underwriting director John Booth tells Savan Shah how understanding brokers is key to its operation and how it has dealt with the influx of claims over the past year
As Tokio Marine HCC's claims volumes increased over the past year, coinciding with the growth of its professional indemnity portfolio, Insurance Times finds out how the firm has restructured to help navigate this.
And why understanding brokers is central to Tokio Marine HCC's operation.
Its underwriting director of professional risks, John Booth weighs in to discuss the development of five key service areas currently being rated in Insurance Times's annual broker service survey.
What steps has Tokio Marine HCC taken over the past year to keep improving the claims experience for brokers and customers?
Following the increase in claims volumes in correlation with our PI portfolio growth, we have restructured and expanded the professional indemnity claims team to better manage the current and future claims volumes, as well as serving our growing number of clients.
These changes see the growth of both London and Bridgend in house claims teams, ensuring we have the capabilities to serve brokers and clients across the UK.
Our senior claims managers also specialise in specific key areas such as construction, technology & media to ensure that we are to fully understand the complex nature of many of our claims.
One service area being investigated in the 'Insurance Times Broker Service Survey 2019/20' is the quality of cover being provided to brokers, how do you ensure Tokio Marine HCC is providing this effectively to brokers and their customers?
We continually review our wordings to address any changes that are happening in an industry sector, whether that be technological or specific to the trade itself. As such, some wordings need updating and amending on a regular basis; the most recent example being our IT wording. We also review the coverage offered by our competitors to ensure that we remain competitive.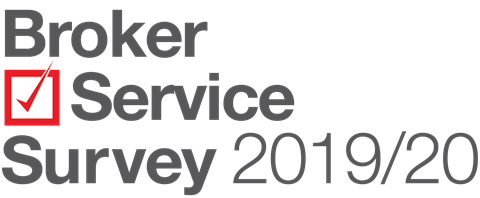 How do you ensure good relationship management, such as access to decision makers?
It is important that our underwriters deliver on quality wordings, service and relationships. Our regional offices across the UK ensure that brokers have the access to the right people.
It is also key to our operation that we understand our brokers and treat each firm individually based on their requirements. We ensure that our senior underwriters are involved with all our broker relationships regardless of broker size or location.
What steps has Tokio Marine HCC taken over the last 12 months to ensure brokers receive the best underwriting expertise, flexibility and transparency?
In 2018 we ran a broker research project to get real, qualitative feedback from our broker network about service levels, overall performance and risk appetite. We have since built on the feedback that was received and taken significant steps to adapt to such changes. In addition, brokers and clients are now faced with a hard market, especially in the Construction sector. As underwriters it is our responsibility to provide terms that are timely and clear. In terms of cover provided, our underwriters are always honest and upfront, even if there are more challenging conversations to have.
The financial ratings of Tokio Marine HCC also highlight the level of stability and strength that we offer:
S&P AA- (Very Strong)
Fitch AA- (Very Strong)
A.M. Best A++ (Superior)
How does Tokio Marine HCC ensure brokers and their customers are given accurate, transparent and easy-to-read policy documentation?
In addition to the policy wording, all our policyholders receive a comprehensive summary of cover which outlines the main heads of cover in an easy to read format. The policy schedule clearly sets out the policy limit and any endorsements that are specific to each policyholder.
The 2019 Insurance Times Broker Service Survey is now live to brokers. Insurance Times will be speaking to a wide variety of insurers involved in the survey on the five key service areas being investigated.