However, the professional indemnity market is 'starting to plateau'
Insurers are increasingly eyeing growth for 2022 as rates remain profitable, but there are still industry threats to be navigated, according to research by broker Aon.
Its Global Market Insights Q3 2021 report, published today (14 December 2021), uses its internal expertise, as well as data and analytics, to review risk and insurance market trends.
In this latest quarterly instalment, Aon said there are number of classes which remain challenging for the insurance sector – a forecast that will stretch well into 2022.
Casualty and liability classes, for example, are seeing price increases, coverage reductions and underwriting scrutiny becoming more common across most risk types and placements.
"The professional indemnity market remains challenging across the board, although there are indications it is starting to plateau," said the broker.
"Although current market conditions are expected to continue in the near term, a slight improvement is expected in 2022."
Meanwhile, there is better news for financial lines risks - Aon said there are signs of stabilisation here.
"However, the market remains challenging across all lines, particularly crime and pension trustees' liability," the report cautioned.
"The market is expected to continue to stabilise into 2022, but insurers will remain cautious, particularly with regard to risk selection, capacity deployment and rate adequacy."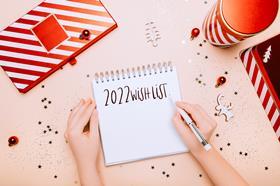 Robust appetite for motor
Aon said the motor market was facing a range of issues too.
Although costs are increasing due to the escalating price of parts and expenses related to technology components used in modern day vehicles, market pricing remains stable, it said.
Insurer appetite here is robust - especially for well performing risks - and underwriters are taking a "sensible, growth-focused approach to renewals".
"Engaging early on renewals has been an effective strategy for achieving the best results," added the report.
"Insurers will be looking to meet 2021 premium goals through both retention and slight rate increases where necessary.
"However, with the UK [heavy goods vehicle] driver shortage, the increase in electric vehicles and new expense strategies offering company cars in exchange for employee salaries, this may change risk profiles in 2022 and beyond."
The broker further predicted a leap in the pension risk settlement market, with volumes expected to hit £45bn by the end of the year.
Should this estimate prove correct, it will be the third year in a row that the market has reached this amount.
Karen Gainsford, associate partner at Aon, said: "The pattern of bulk annuity deals has been unusual in 2021 – no doubt as a result of wider market conditions.
"Even so, we think it's likely that deal volumes from July to December will amount to over £20bn. That would make it the second busiest six-month period after the £26.3bn recorded in the second half of 2019.
"It's also worth noting that almost half of that 2019 figure was covered by just three schemes. Those were some of the largest deals ever completed in this field.
"It's clear that the market is adapting to circumstances."