Chief commercial officer says brokers' future success lies in turning economy 'changes into opportunities' and pinpointing 'what type of schemes they will create' to suit the post-pandemic landscape
BrokerFest 2021: Fundamental changes in the UK economy post-pandemic means brokers must find new ways of doing business and provide solutions to very different risks if they wish to cash in on available opportunities, said Phil Bayles, chief commercial officer at Ardonagh Advisory.
Bayles was speaking to Insurance Times ahead of his participation at the publication's one-day conference BrokerFest 2021, which is taking place on Monday 11 October at etc.venues County Hall, London.
Bayles will be opening the conference agenda alongside Simon McGinn, Allianz Commercial's chief executive, and Owen Thomas, chief sales and marketing officer at Premium Credit. The trio will be participating in a panel discussion titled 'Finding the best business opportunities in a challenging market'.
On this subject, Bayles believes brokers can look to the future with some degree of positivity.
"Change will always bring opportunities and also threats," he explained. "What we have seen is the UK economy undergo a fundamental shift of seismic proportions.
"The prediction is that next year, the size of the economy will return to pre-pandemic levels, but its makeup will be very different.
"The challenges for brokers will be to identify which areas of the economy are flourishing and which are suffering. They will need to understand the likelihood of those conditions continuing for the medium to long term or whether they are a short-term blip."
Changing risk profiles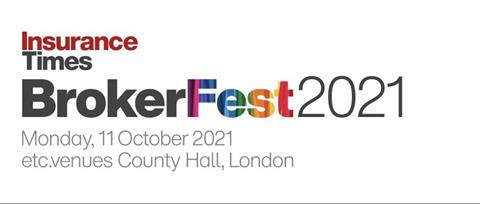 Bayles said businesses that have traded through the pandemic have done so by adopting new ways of working, which has created drastically new risk profiles.
He said: "The move to remote working has seen a reduction in the need for large office space. In the past, a company's responsibility for staff began and ended when they arrived and left the workplace. This has changed, as has [the company's] risk profile and insurance needs.
"Many businesses have now moved their business into the cyber space and risks are moving from the physical to more intangible risks."
For Bayles, "the challenge for brokers will be to understand the changes that have defined the way [businesses] operate - and they are not all down to the economy and the pandemic".
He continued: "We have seen the impact of Brexit, the threats to the worldwide supply chain, the changing demographics of an ageing population and how that has impacted the available workforce, coupled with the fuel and staff shortages that have been in the media in recent weeks.
"We have seen new businesses forming, so the opportunities are there.
"For brokers, it is now deciding where they look for growth and new business and what type of schemes they will create to make the most of those opportunities."
Transforming change into opportunity
However, there are still questions brokers must answer, added Bayles.
"Brokers may well have been very adept at providing insurance for physical retail firms," he said. "However, how good will they be at insuring online retailers as business come out of the pandemic with new ways of working?
"We have seen five to 10-year advances in the development of some sectors over the past 18 months.
"Brokers will need to understand that the economy may recover in size, but it will never be the same as it was pre-pandemic.
"The challenge is identifying how to turn those changes into opportunities."