Did you miss any of Monday's sessions? Check out Insurance Times' coverage of BrokerFest 2021 below to read insights from across the conference…
10.05 - 10.40: Finding the best business opportunities in a challenging market
Phil Bayles, chief commercial officer at Ardonagh Advisory.
Simon McGinn, chief executive of Allianz Commercial.
Owen Thomas, chief sales officer at Premium Credit.
10.40 - 11.20: Overcoming the etrade service challenge
Giles Baxter, chief information officer at OpenGI.
Jon Newall, former independent broker.
Paul Tombs, head of SME at Zurich.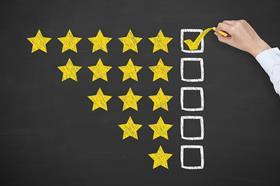 11.20 - 11.45: Battling through the pandemic - a broker's story
Ian McCarron, director of McCarron Coates.
12.05 - 12.30: Understanding the opportunity in reputational risk products
Richard Hodson, director of UKGlobal Broking Group.
12.05 - 12.30: The MGA Survey results
Ola Raji, broker success manager at FloodFlash.
Savan Shah, head of research at Insurance Times.
12.35 - 13.00: Impact from the FCA pricing and product review
Michael Sicsic, managing director of Sicsic Advisory.
12.35 - 13.00: The fast developing cyber risk update
James Burns, head of cyber at CFC Underwriting.
13.05 - 13.30: Taking advantage of the growing cyber market
Chris Methven, chief growth officer at CyberCube.
14.30 - 15.15: Rethinking the hard-hit SME landscape
Richard Brooks, broker development director at Markel UK.
Nick Houghton, group chief executive of JMG Group.
15.15 - 16.00: Networks at the crossroads
Alex Hardy, sales and distribution director at RSA.
Julie Rayson Flynn, operations director at Brokerbility.
Robert Marshall, chief executive of Trident Insurance.