Chubb, Marsh, WHO and Gavi aim to insure eligible individuals from 92 lower-income countries and economies
Chubb and Marsh will povide $150 million in insurance coverage for a program to compensate certain people suffering harm from vaccinations.
They will partner with World Health Organisation (WHO) and Gavi the Vaccine Alliance (Gavi) to offer the insurance to people across 92 low income countries.
The COVAX No-fault Compensation Program is the first and only vaccine injury compensation mechanism operating on an international scale.
The program hopes to offer a fast, fair and transparent process to receive compensation for rare but serious adverse events associated with vaccines distributed through COVAX up to June 30 2022.
Co-led by Gavi, the Coalition for Epidemic Preparedness Innovations (CEPI), WHO and UNICEF – the program was created with the aim to accelerate the development and manufacture of Covid-19 vaccines and to guarantee their fair and equitable access for every country in the world.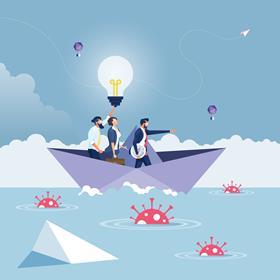 The committed signatories are known as the Gavi COVAX Advance Market Commitment (AMC) eligible economies.
'Equal access' to vaccines
Evan Greenberg, chairman and chief executive at Chubb, said that the insurance company is "gratified" to work in partnership with Marsh to support the program that will "promote people in all countries, regardless of income levels, having equal access to these life-saving vaccines".
He continued: "Chubb is pleased to extend our collaboration with the World Health Organization and its partners to support the critically important COVAX No-Fault Compensation Program.
"The magnitude of the COVID-19 pandemic demands that everyone – from governments and public health authorities to the private sector – bring their skills, capabilities and resources to do their part to end this crisis."
The global procurement mechanism of COVAX, COVAX Facility, aims to deliver up to 2 billion vaccines to all participating countries – including up to 1.7b doses to the 92 AMC-eligible countries and economies at the same time as wealthier nations – by the end of 2021.
John Doyle, president and chief executive at Marsh, said: "The Covid-19 pandemic is first and foremost a human tragedy, which has resulted in trillions of dollars of economic losses and deeply affected the prospects of some of the world's poorest countries and their people.
"The delivery of COVAX distributed vaccines will now enable some of the most vulnerable societies to rebuild and recover more quickly.
"By working together, the public sector and insurance industry have the ability to develop solutions that can accelerate economic recovery from Covid-19."
The announcement follows the February agreement between WHO and Chubb, and Chubb company ESIS INC., for the administration of the program.