The diversity and inclusion event will take place between 27 and 29 September 2022
Dive In – the insurance industry's market-wide festival around diversity and inclusion (D&I) – has been confirmed for its eighth consecutive year.
This year's event will take place between 27 and 29 September 2022.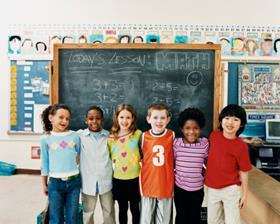 Dive In's focus for this year will be on building braver, psychologically safe work cultures – both in-person and offline – where people can feel valued, respected and able to express themselves freely.
The 2022 festival also aims to explore how diverse groups of people think and act in the workplace in response to the environments created by colleagues and senior leaders.
Reflecting on last year's festival and plans for Dive In 2022, Lloyd's head of culture Mark Lomas said: "The festival has grown from strength to strength since its inception in 2015, with attendees joining us from around the world to discuss important issues on diversity, equity and inclusion.
"This year, we've had record numbers of sponsors approach us to express interest in hosting an event at the festival, in what will be another truly global push for change."
'Powerful conversations'
Last year, the Dive In Festival featured a record 145 virtual events across 35 countries, reaching around 31,067 people. The festival's focus in 2021 was on active allyship.
Global insurance firms partnering with the festival this year include AIG, Allied World Assurance, Aon, Aviva, Axa XL, Chubb and Willis Towers Watson, to name a few.
Louisa Erwin, group head of diversity, equity and inclusion at BMS and a member of the Dive In steering committee, added: "Dive In provides a pivotal platform for powerful conversations and debates around the most pressing topics within the industry and society as a whole.
"This year, we aim to accelerate the creation of psychologically safe environments within our organisations, created by colleagues and leadership."
The Dive In Festival was conceived by the Inclusion at Lloyd's initiative – this is a collaboration between Lloyd's of London, the International Underwriting Association (IUA), the London and International Insurance Brokers' Association (LIIBA) and the Lloyd's Market Association. It first launched in 2015.