The firm's IT team responded by shutting off the company's servers, however the investigation has yet to reveal if any customer data has been impacted by the attack
Doncaster-based broker One Call Insurance has been subject to a ransomware attack committed by the Darkside crew, the same cyber crime group that extorted US fuel network Colonial Pipeline earlier this month, reported the Doncaster Free Press.
According to the local paper, hackers demanded £15m from the broker – if this was not met, the group threatened to publish the firm's data, which includes customer data such as passwords and bank details.
A statement on One Call Insurance's website reads: "On 13 May, we began experiencing some disruption to our IT systems. Since then, we have been working with a dedicated team of forensic specialists to restore our systems and investigate the situation.
"Supporting our existing customers has been our priority as we respond to this incident. Our live chat service and customer portal are back up and running in a new, secure environment and, therefore, if you are an existing customer, you will receive normal support.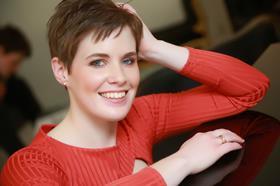 "The forensic specialists who are investigating what happened have confirmed that the disruption was the result of a ransomware incident.
"Our IT team took steps to mitigate the impact of the attack by shutting off our servers. As we have been restoring our systems, we opted to prioritise supporting our existing customers and, therefore, at this time we are not accepting new instructions or onboarding new customers.
"The investigation is at an early stage so there are many details which are yet to emerge.
"We have already notified the Information Commissioner's Office and other regulators as a precautionary measure and we will of course be complying with our regulatory requirements as we continue to respond to this incident.
"We always strive to deliver the highest standard of service and we are sorry for any frustration caused as a result of this incident.
"Thank you for your patience and understanding at this time."
The broker has been able to restore its operations using its back up systems and has extended its opening hours in order to address any incoming customer concerns.
At the moment, the company does not know whether any customer data has been impacted. "This is something that the IT experts are investigating. At this stage, we can't say more as there is an ongoing investigation," the broker said.