The firm believes there are around 5,000 policyholders in the UK and Gibraltar who have been affected by Prometheus going into administration
Financial consultancy firm Duff and Phelps has launched a new service aimed to help UK, Gibraltar and Spain-based policyholders with their personal claims forms following the collapse of private and motor insurance business Prometheus Insurance Company.
The service aims to support policyholders who are unsure about how to make a claim.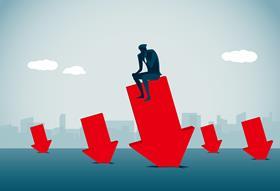 Prometheus, which was incorporated in September 2001 and registered in Gibraltar, ceased writing new business in December 2019 and went into run-off. All live policies expired on or before the end of 2020.
The company resolved to be placed into administration on 11 January 2021, with Frederick David John White being appointed as the administrator.
The Supreme Court of Gibraltar granted the order for the appointment of Prometheus's administrator on 27 January.
Andrew Stoneman, managing director of Duff and Phelps, said: "We believe that there are around 5,000 policyholders in both the UK and Gibraltar and while we are sure UK policyholders can call on the protection of the Financial Services Compensation Scheme (FSCS), this is not the case in Gibraltar which operates under a different regime.
"We believe there are also Spanish policyholders.
"As a result, policyholders will have to make a claim and we are urging anyone in either Gibraltar, Spain or the UK [who are] uncertain or confused as to what to do to get in touch and we will help."