The insurer flooded major UK cities with piggy banks over the Easter weekend
Ecclesiastical is giving away £1m to charities with the launch of its 'Movement for Good' awards.
Opening today, brokers can nominate a cause close to their hearts for a potential £1,000 award.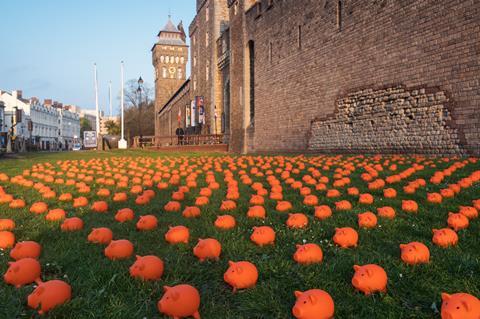 500 charities will each receive £1,000 during the first phase of the campaign, with the nomination process running until Friday 17 May.
Flooding in London
To mark the start of the nominations, 500 bright orange piggy banks flooded the centres of Edinburgh, Cardiff, Manchester and London, highlighting the number of charities that will win a £1,000 award.
Later this summer, ten charities will also be chosen by a panel of judges to receive £50,000 from Ecclesiastical for major projects that can make a real difference to communities over a number of years.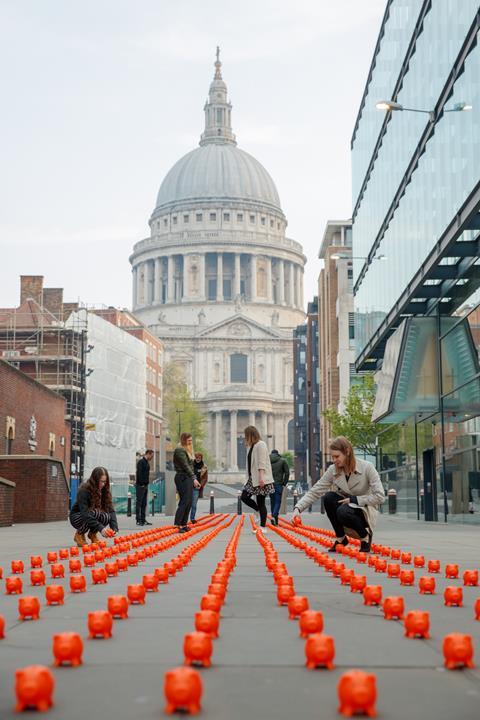 Owned by a charity, Ecclesiastical is the only financial services group that exists to give all its profits to charity. It has given £100million to charity over the past five years and is the fourth largest corporate giver in the UK.
'Giving back'
Mark Hews, group chief executive of Ecclesiastical, says: "As a company which exists to contribute to the greater good of society, charitable giving is at the heart of our business. We are thrilled to announce the launch of the Movement for Good awards which will help charities change lives for the better and we know that for many charities, £1,000 can make a real difference.
"We're proud to be doing things differently, giving back to the communities we serve and championing the issues that really matter to them – working together to build a movement for good. We are urging everyone to get involved and nominate a cause close to their hearts."
Recent research conducted by Ecclesiastical revealed that funding continues to be the biggest concern facing charities, with two in five charities relying on grants and awards as an important income stream.
To nomintae for your favourite charity, click here.
Subscribers read more