The firm has made a total of 12 acquisitions since joining Ethos Broking in 2016
Commercial brokerage Finch, an Ethos Broking partner, has bought independent broker and Compass Networks member Headley Group in its first acquisition of 2021.
Established in 2003, Headley Group is a commercial broker with offices in Alton, Godalming and Bournemouth. The business, which handles more than £13m gross written premium (GWP), primarily deals with high net worth (HNW) private clients and operates a specialist Morgan car scheme.
The company's four directors and 30 staff will remain with the business following the acquisition.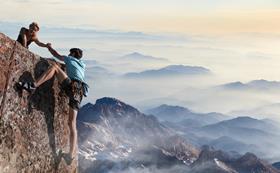 Growth opportunities
The deal marks Finch's 12th acquisition since joining network Ethos Broking in November 2016.
Paul Goodman, managing director of Finch, said: "I am excited to get my first acquisition as Finch's MD over the line and couldn't be happier that it's a brokerage such as the Headley Group.
"This is a business which has strong regional ties within its communities and I am pleased that our team will continue the excellent client care that the brand is renowned for.
"Headley's varied portfolio of business perfectly complements our current position and offers us fantastic growth opportunities."
Finch manages £70m GWP across 11 offices, with sites in Basingstoke, Bournemouth, London, Oxford, Portsmouth, Southampton, Isle of Wight and Reading. The broker employs 150 staff.
Ethos Broking, which has 12 regional hubs and 27 satellites as part of its independent broker network, has confirmed that its business strategy "remains unaffected" in light of the Covid-19 pandemic, with "a strong pipeline of acquisition activity throughout Q4 and into 2021".