Chief executive believes the new hire 'is a perfect match for the business' who will 'make an impact quickly'
Ethos Broking, part of The Ardonagh Group, has appointed former Marsh managing director of schemes and affinities Paul Buckle as its new commercial director.
In this newly created role, Buckle will lead the organisation's regional managing directors on all commercial and trading aspects of the business.
Speaking on the new hire, Richard Tuplin, Ethos Broking chief executive, said: "I'm delighted that Paul has chosen to join Ethos Broking and will join the executive team. It reinforces our commitment to hiring quality people to drive our businesses forward.
"He brings significant commercial broking experience to the group and a wealth of experience around both the integration of businesses and creating products which allow businesses to achieve their full potential and deliver the best possible outcomes for customers.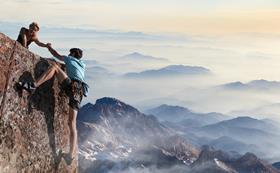 "This, combined with his passion for broking, is a perfect match for the business and I am certain he will make an impact quickly."
Too good an opportunity
Prior to joining Ethos Broking, Buckle worked at Marsh since 2017, where he managed a team of more than 250 staff across sales, marketing and product and innovation.
He had overall responsibility for business performance and the management of key client relationships and client delivery teams.
Before his tenure at Marsh, Buckle was a founding partner within Lockton Affinity. He also joined The Insurance Partnership (TIP) in 2008 to create its affinity business.
Following the acquisition of TIP by Jelf in 2013, Buckle subsequently took responsibility for Jelf's schemes and affinity business.
Commenting on his new job role, Buckle said: "This is an exciting opportunity for me and given the ambitious plans Ethos has, the quality of the management and businesses that are part of the group, it was an opportunity too good to turn down.
"I'm looking forward to working alongside Richard and the team to drive forward Ethos' growth plans and create positive change within the business."