Aggregation is becoming 'one of the key disputed issues' over claims for film production delay
The terms for film production delay insurance are much more specialised than typical business interruption (BI) insurance, according to Fenchurch Law partner Aaron Le Marquer.
For this reason, these specific coverages are more likely to be individually negotiated.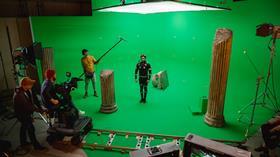 Speaking about the current Mission: Impossible 7 film production delays - and the subsequent legal action against the film's insurer - Le Marquer told Insurance Times: "From the news reports, coverage per se does not appear to be disputed, but one of the key disputed issues appears to be aggregation.
"The policy provides total limits of $100m (£72m) but with a sub-limit of $1m (£721,550) under a 'civil authority' clause.
"The film studio is claiming that it has suffered multiple insured events and is entitled to multiple claims, whilst it appears that the insurer alleges that its liability is capped at a single limit of $1m."
Analogous to aggregation
Le Marquer said this cap is "analogous to the aggregation litigation" that is now proceeding in the English courts in relation to Covid-19 business interruption claims, for example in Stonegate Group v MS Amlin.
In these cases, insurers argue that the pandemic and all its consequences amount to a single "event or occurrence", limiting insurers' liability to a single sub-limit under policy terms.
Meanwhile, Le Marquer raised a second issue regarding the aforementioned Mission: Impossible 7 case – whether the policy responds to delays and additional costs caused by Covid-19 infections among the cast and crew.
He added: "We have seen some similar claims under UK policies, which contained similar coverage clauses to the 'disease', 'prevention of access' and 'hybrid' clauses considered in the FCA test case.
"Similarly, we saw a generally positive response from the event cancellation market, with some very significant claims paid in relation to cancelled sports and entertainment events, although again, coverage was then largely withdrawn or severely restricted."
Le Marquer acknowledged that in the UK, the lack of market capacity for this type of insurance since the arrival of the pandemic has led to the introduction of a Film and TV Production Restart Scheme by the government, which is designed to fill gaps in coverage for Covid-19-related delays and cancellations.
Under this initiative, which was confirmed by the culture secretary in July 2020, claims can be submitted up until 1 March 2022 for losses incurred before 31 December 2021.
The scheme is administered by Marsh Commercial and is intended to assist film and TV production companies to get back up and running amidst the ongoing pandemic-driven uncertainty.
Insurance Times has contacted Marsh for comment.