Widespread concerns that small businesses in particular are struggling to meet the cost of rising D&O premiums
The government is in talks with insurers about the rising cost of D&O premiums, it has emerged.
D&O insurance has risen by as much as 90% over the past year following corporate governance and Covid-19 concerns.
This has been exacerbated by impending regulatory changes which could make directors personally responsible for financial statements, the Financial Times reported.
The government is taking a more direct interest in the problem amid fears that small businesses are struggling to meet the cost.
Institute of Directors director general Jonathan Geldart told business secretary Kwasi Kwarteng the cost of D&O insurance was "having a profound effect on some smaller businesses" and the increases "put yet more pressure on businesses and entrepreneurs at a time when, for many, cash flow remains fragile".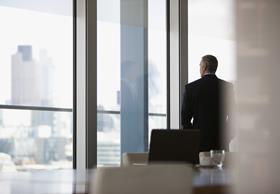 According to the Financial Times, the government replied that it was also concerned about the cost, and was in "continual dialogue with the insurance sector regarding its response to this unprecedented situation".
Last month, Insurance Times reported that escalating premiums for D&O insurance could see firms refuse to purchase or reduce this cover, leaving senior professionals personally on the hook for any arising claims.
"If companies are unable or unwilling to purchase policies to protect directors, then those directors - if willing to sit on the board still - could face potentially ruinous legal costs to defend themselves against, quite often meritless, claims", James Wickes, partner at law firm RPC said.