The temporary support measures will now run until June 2021
The government's Trade Credit Reinsurance Scheme, which provides a reinsurance guarantee of up to £10bn for trade credit insurance during the Covid-19 pandemic, will be extended for an additional six months, until 30 June 2021.
The scheme, originally introduced last May, was initially effective between 1 April and 31 December 2020.
It was designed to help UK businesses continue to trade throughout the coronavirus pandemic, amid increased insolvency risks to supply chains and financial challenges caused by the virus.
Trade credit insurer Euler Hermes said that the sector "will continue to make a significant contribution to the scheme, ceding 90% of premium to the state". This will ensure that "both domestic and export B2B transactions of UK domiciled companies" continued to be covered.
Milo Bogaerts, chief executive of Euler Hermes UK and Ireland, said: "This is an important signal that both the government and the insurance industry continue joining hands to protect businesses.
"By reducing the risks associated with late or non-payment, we help our customers boost liquidity and preserve intercompany credit and, hopefully, support long-term economic recovery.
"Businesses in many sectors face the very real threat of unpaid invoices and insolvency but, in collaboration with government, we continue to play our part in providing them with the tools to overcome current difficulties."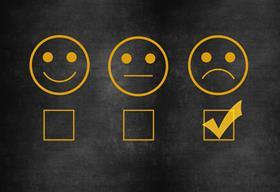 Graham Walsh, the ABI's senior policy advisor for general insurance, added that maintaining trade credit insurance throughout the pandemic will be a "key component" in ensuring economic recover.
He continued: "Maintaining trade credit insurance cover between suppliers and their clients is a key component in enabling the UK economy to overcome some of the challenges arising from the pandemic.
"We're pleased to have been able to help the government agree an extension to the scheme, meaning UK businesses can continue to benefit from a greater level of protection from trade credit cover than might have otherwise been possible."
This view is shared by Atradius UK's regional director Stuart Ramsden. He said: "Maintaining trade credit insurance cover for UK businesses is key to enabling trade and protecting supply chains.
"Trade credit protection is also important for the UK economy and its ability to overcome the challenges arising from the pandemic.
"From the early days of the pandemic, Atradius, alongside other leading providers and the ABI, worked very closely with government representatives to develop this important support scheme and we welcome the confirmed extension."
Insolvency risk
Although the continuation of the government's trade credit reinsurance scheme is a positive for UK businesses in the short-term, Euler Hermes predicts that when the measures are phased out later this year, an increase in insolvencies could be triggered – with a potential 25% uptick year-on-year.
The firm's Global Insolvency Index this year, therefore, could be as much as 13% higher than in 2019, while 2022's index could be 27% higher than 2019's results, if the company's forecast around insolvencies becomes reality.