The insurer says it could pay up to $175m and that it is "proactively paying claims"
Insurer Hiscox has issued a statement saying that its exposure to business interruption (BI) claims in Europe is limited for Covid-19.
The firm said it has negligible exposure in its US retail business, as well as substantial reinsurance in place at Hiscox Retail.
Hiscox added that it is proactively paying claims for these lines of business and the claims are progressing in line with its expectations.
This statement is in response to Hiscox being challenged by a group of its business customers earlier this week, claiming that the insurer was avoiding pay outs for a series of business interruption claims. The organisation could potentially could face legal action in light of these accusations.
Estimated net loss
The insurer published a realistic disaster scenario, which estimates a net loss of $175m for event cancellation, entertainment and travel losses in a global pandemic scenario.
The statement said: "Hiscox's core policy wordings do not provide cover for business interruption as a result of the general measures taken by the UK government in response to a pandemic. In determining any response to claims or complaints, Hiscox reviews every case individually."
Directly impacted
Hiscox UK provides business interruption cover to SMEs as part of its small commercial package policies.
Approximately 10% of Hiscox UK's small commercial package customers purchase cover for business interruption.
Of those who do purchase cover for business interruption, Hiscox estimates that around 10,000 firms have been directly impacted by the mandated government closure to stop the spread of Covid-19.
More than 70% of these customers have monthly revenues of less than £40,000 in a normal trading environment, with a significant proportion receiving revenues below £10,000 per month.
This means the level of economic loss experienced by these businesses is likely to be materially lower than revenues in a normal trading environment.
---
Read more…Briefing: Insurers reputations are tarnished - a debate on pandemic cover is urgent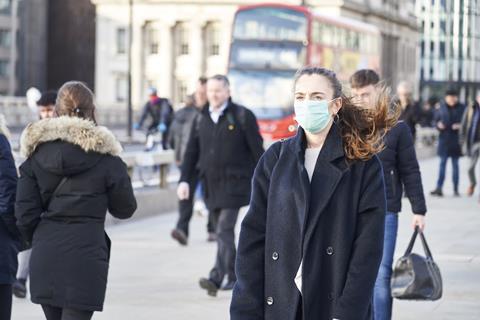 Not subscribed? Become a subscriber and access our premium content