Specialist insurer Hiscox has made an interim appointment permanent as it continues to revamp its UK leadership team
Hiscox UK has hired industry veteran Tom Shewry to the role of chief financial officer, the company announced today.
Shewry has been interim CFO since September.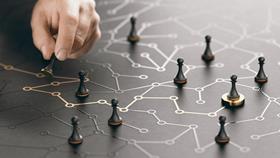 He has over 20 years of commercial insurance experience behind him, having been originally brought into the business in 2018 by Hiscox in the role of group finance director.
Hiscox said that Shewry has been playing an important role in assessing the company's Covid-19 exposure.
The specialist global insurer has been at the centre of the business interruption court battle, coming under pressure to pay pandemic claims it said were never meant to be included on its policies.
Chief executive Bob Thacker said Shewry "has already demonstrated strong leadership of Hiscox UK's finance organisation during a challenging period".
"He brings deep and valuable experience to the role of CFO and is a welcome addition to our management team as we continue to grow the business while focusing on delivering great service to our customers and brokers," Thacker added.
Hiscox UK appointed a new chief operating officer in October. Louise Marling originally joined the firm on an interim basis in December 2019 as interim change director.