The insurer's distribution director adds that the firm 'won't rest on our laurels' and that customer service will continue to be a focal point
While Hiscox has always worked "really closely" with its brokers, this has been a special focus throughout the disruption of the past 12 months, said Ross Dingwall, the insurer's distribution director.
He recalled how the company, like the rest of the industry, had to switch to remote working in March last year.
"We managed to transition 4,000 staff within a week to work from home, which actually went pretty well," he said.
Furthermore, the company did a lot - particularly over the summer - to remain connected to its customers and intermediaries. "We've tried to be as visible as we can, focused on delivering good service at the core," he added.
Dingwall, speaking from his home just outside of Edinburgh, is therefore "delighted" that Hiscox has been rated as a five-star personal lines insurer in this year's Insurance Times Broker Service Survey.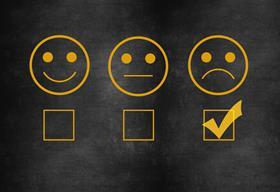 "Our products are strong and very competitive," he said.
HNW focus
Personal lines accounts for about 30% of Hiscox's overall business.
The insurer's strategy in PL for more than 20 years has been to be a specialist insurer focused on high net worth (HNW) customers. This remains "exactly the same" today. He said: "In direct, we do some medium net worth, but predominantly we are focused on HNW."
The company's personal lines offer for HNW households is "strategically very important", continued Dingwall, who has been at Hiscox since 2005 and in the insurance industry since 1989.
This strategy has borne up well to the stresses of the past year, he said, with retention levels remaining "strong".
Hiscox's approach includes a continued strong focus on the quality of its claims service, which features individualised account handling, speedy response times and "no quibbling", said Dingwall.
"Especially in the HNW space , a lot of customers are time poor. They don't want the hassle of lots of back and forth, so we aim to make it very easy for customers, whether that is a simple laptop claim or losses of hundreds of thousands."
The company doesn't have any wholly new products currently in the pipeline, but continues to evolve its existing lines, such as improvements to its cyber cover.
An example of these improvements include that it has recently tweaked its acquisitions clauses to remove a stipulation that customers should notify Hiscox when they buy a new item.
"We've removed that and allowed people to say that they don't have to notify us until next renewal date.
"If a renewal date is not due until 1 September and they went out and bought a new painting for £50,000, they wouldn't have to notify us now, they would be covered until then.
"There is no additional premium for customers and less administration for brokers; we're trying to make customers' lives easier," Dingwall explained.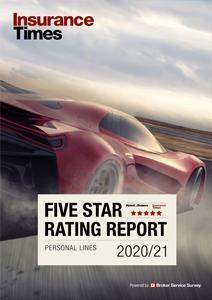 Distribution direction
The company's work with brokers is "really important" and accounts for around 70% of its business, said Dingwall, who also oversees Hiscox's growing direct distribution arm.
"We are seeing more customers going online and buying directly with ourselves.
"Over the next two to three years, we are likely to see direct business grow slightly faster than the broker business.
"We are starting to see people, who are prepared to pay £3,000 to £5,000 for their home insurance at the low end of HNW, being prepared to go direct."
Forward thinking
Looking ahead, Hiscox is getting ready to implement plans for when lockdown eases.
In July and August last year, the company re-opened its London, Colchester and York offices for those volunteering to return to the workplace.
Around 10% of staff went back, but since the most recent third lockdown, the numbers going in have been "very small", he said.
Hiscox will be adjusting how it works, with the company's staff divided up into five different 'job families'.
At one end, some staff will be expected to be in the office for five days a week, while underwriters, for example, will probably spend two to three days working from home.
For the rest of this year, Dingwall believes the biggest challenge is the continued uncertainty in the wider economy.
Like many insurers, Hiscox has not seen a high level of claims in the household space over the past year because people have been working at home, but economic uncertainty means these costs are likely to increase.
Whatever strains crop up though, Hiscox will continue to endeavour to deliver in the PL space.
Dingwall said: "We won't rest on our laurels: we will continue to improve the service that we offer our customers."