There is a shortage of skilled underwriters in the sector, according to Hiscox - the simulator will address the skills gap
A gamified simulation training provider called Attensi has created an underwriter simulator for Hiscox, to help address the skills gap in risk management and insurance.
It claims to offer a risk-free way of helping underwriters learn the key demands of the job by challenging them to compete in a series of scenarios that are both realistic and gamified.
Des Bishop, group head of people development at Hiscox, believes that the simulation has proved to be a "game-changer" for Hiscox, as his team can now train and mentor junior underwriters on best practice, bridge any existing skills gaps and provide support for more complex tasks, such as assessing risk.
He highlighted that one of the insurance sector's challenges is a shortage of high-quality technical underwriters.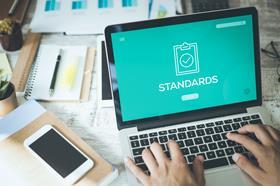 The simulation was created with input from senior underwriters, who discussed their real-world experiences with Attensi and shared what had helped them learn their trade.
By the end of the year, more than 90% of junior underwriters within Hiscox globally will have taken the training.
Tapping natural competitiveness
A survey of Hiscox staff revealed that more than three-quarters (85%) of participants agreed that the training helped them understand how to undertake reviews and analysis in a bid to identify areas of improvement for account and portfolio analysis.
Meanwhile, a further 85% said the training had helped them understand how to apply technical concepts across the underwriting cycle.
But for Bishop, one of the project's biggest successes has been how it taps into players' natural competitiveness, with underwriters taking part long after their mandated completion.
He said: "We know younger generations love competition; in fact millennials are often referred to as the 'trophy generation'.
"We also know repetition makes good learning stick and with the Attensi training, our underwriters can replay as much as they need to achieve their potential and compete with their peers.
"We see our people playing and repeating the simulation up to 30 times to ensure they get the highest scores and top the leader board."
Driving profit
Bishop continued: "Underwriting drives profit, so when it comes to skill sets, our business needs an exceptionally talented team of technical underwriters.
"This means that when a broker or a customer meets with an underwriter, not only can they talk to them about the product, but they can service that product to that broker or client. Underwriting is more complex than ever and tomorrow's underwriters need to be able to adapt to many challenges.
"Gamified simulations put an individual in very believable situations. Instead of just watching someone complete an analysis of how to deal with a certain situation, our simulation allows our team members to experience the results of their actions in a safe environment.
"It provides insights and lessons that face-to-face and e-learning exercises can't match. We can now provide ongoing learning with performance support and feedback as needed."
Need to resonate
Speaking about senior underwriters getting involved in game development, Huw Newton-Hill, Attensi's strategy and business development director, highlighted that "simulation needs to resonate with its audience".
Newton-Hill continued: "Our users need to be able to see themselves facing a particular challenge in their day-to-day role and so we had to understand the nuances of what makes an excellent discussion. How to frame conversations and interactions correctly was key to creating a super realistic simulation that would resonate with Hiscox staff."