The insurer has reserved a total $475m to cover the costs of the pandemic as profits plummet – chief executive labels last year's performance as 'not satisfactory'
Insurer Hiscox's full year results for 2020 show that profits across the business have taken a nosedive due to the effects of the ongoing Covid-19 pandemic. In the 12 months to 31 December 2020, the insurer recorded a loss before tax of $268.5m, compared to a $53.1m profit before tax in 2019.
Gross written premium (GWP), however, remained steady between 2019 and 2020 – Hiscox recorded $4,033.1m GWP in 2020 versus $4,030.7m in 2019.
These figures form part of Hiscox's 2020 year-end results, published today.
Speaking on the results, chief executive Bronek Masojada said: "Hiscox's 2020 performance, while understandable, is not satisfactory."
Pandemic problems
Over the course of last year, Hiscox faced heavy exposure to Covid-19-related claims, which has had a knock-on impact on the firm's financial figures for the year.
Masojada added: "Paying claims in a fair and fast manner is part of our DNA. We have reserved $475m for Covid-19 claims across all lines.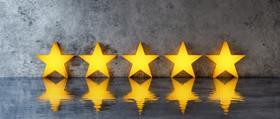 "The group's largest share of Covid-19 losses is for event cancellation and abandonment, where Hiscox proactively sold communicable disease cover, and many of these claims have already been paid."
Masojada further acknowledged that "the group's second largest share of Covid-19 claims is from UK business interruption cover in commercial property policies", which came under scrutiny during the FCA's test case action at the High Court and Supreme Court due to a "disagreement over whether the Hiscox policy wordings responded to the steps taken by the UK government to manage Covid-19."
As a result of the court rulings, cover provided by Hiscox for BI claims "is restricted to Hiscox policyholders who were mandatorily closed. Approximately one third of Hiscox's 34,000 UK business interruption policies may respond."
Masojada continued: "We clearly regret the uncertainty and anguish that the dispute has caused to our customers, so it is important that we learn from this experience.
"The most important lesson is the need for clarity in wordings, to ensure intent is properly reflected in the policy detail.
"In addition, the customisation of policies has to be restricted to ensure that there is not a long tail of wordings serving very small numbers of customers. In 2021, we have commenced a series of initiatives aimed at addressing these issues."
In terms of continued exposure to BI claims into 2021, Masojada said this is "running off at approximately 8% per month from June 2020, with residual exposure to be largely run off by the end of June 2021".
He added: "Following the Supreme Court judgment, the group estimates exposure to restrictions already announced in 2021 to be less than $40m if restrictions extend to the end of June."
Star performer
For Hiscox UK, which focuses on providing commercial insurance for small and medium-sized businesses, media, events and entertainment as well as high net worth personal lines, fine art and luxury motor, GWP grew by 1.3% in 2020 to reach $756.1m. This compares to $746.4m in 2019.
Hiscox identified this as "a good performance given the challenges of 2020" and that "Hiscox UK's commercial business, both direct and through the broker channel, has been the key driver of this performance".
According to Masojada, it is the firm's London market business that has been the "star performer" of last year, however. Hiscox London Market delivered profits of $97.2m in 2020, compared to $23.3m in 2019.
In 2020, the group's combined ratio was 114%, versus 106.8% in 2019. Excluding the effects of Covid-19, the combined ratio would be 97%, added Robert Childs, Hiscox's chairman.