Changing the firm's management structure via promotions and appointments is intended to support full integration of the group's acquisition
Howden has made several changes to its c-suite as the broking group continues to re-shape its business ahead of completing the purchase of Aston Lark.
The firm agreed to buy Aston Lark earlier in October 2021, although the deal remains subject to regulatory approval.
In the UK and Ireland, Howden Insurance Brokers chief executive Andy Bragoli will assume the role of heading up the firm's global speciality operations, with deputy chair Paul Redgate now acting as chair.
Howden's UK and Ireland arm and global speciality divisions will share one executive support team.
José Manuel González Perez, chief executive of Howden Broking, said: "The acquisition of Aston Lark acts as a catalyst for a major transformation of our proposition both in the UK and globally.
"We have made announcements of the top-tier Howden management structure and we will communicate the progression of further appointments to fully integrate the business as we near completion of the acquisition to provide better solutions and service to our clients."
Global view
Appointments worldwide include a promotion for former UK deputy chief executive Chris Evans to deputy chief executive of the group. In his new role, Evans will be key in integrating Aston Lark.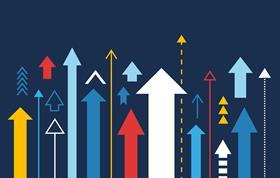 Another appointment has seen Howden UK chief operations officer (COO) Alistair Barrett promoted to COO of the group.
González said the two had been "instrumental in setting up our UK business for future growth".
"Now it is time for them to turn their focus to our global operations and support me as we develop and enhance Howden's global capabilities," he added.
Howden Group Holding COO Rebecca Scott, meanwhile, will now act as chief risk officer.
The firm's managing director of its retail broking partner network Howden One, Isabelle Cadignan, has also moved up the ranks to become chief of staff and head of planning.
Howden is headquartered in London and operates in more than 90 territories across Europe, Asia, Africa, Latin America and the Middle East.