Insurers 'can expect a much wider range of project costs than normal', predicts senior surveyor
Insurers may need to issue interim payments or deposits to building contractors carrying out insurance repair projects in order to mitigate the threat of insolvencies caused by escalating material costs and associated cashflow constrictions, according to Nick Turner, senior surveyor at loss adjusting business Woodgate and Clark.
Speaking exclusively to Insurance Times, Turner explained that the "construction industry is all about cashflow" because "builders have to pay for labour and materials before receiving payment for the finished work and this can mean several months of outgoings before revenue comes in".
Although this is typically "smoothed by trade accounts for materials and bank facilities", Turner noted that due to increased material costs, "the gap between outgoings and income widens. If the time period between signing contracts and completing the work also grows, risk-averse banks may not extend credit, or may even withdraw facilities".
To avoid potential buisness failures linked to faltering cashflow, building contractors are therefore turning to insurers "to ask for interim or deposit payments to cover material purchases" for insurance repair assignments.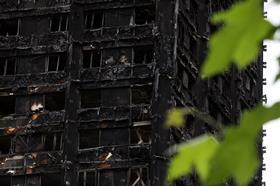 "Material cost uncertainty and insolvency risk means insurers can expect a much wider range of project costs than normal," Turner said.
"Insurers need to prepare for contractors to ask for interim or deposit payments to cover material purchases. While this helps the builder manage their cashflow and reduces the risk of them failing, it shifts the risk to the end user.
"If the builder fails, any money paid for incomplete work may be lost. Insurers must be wise to the financial security of the builders they take on."
Compounding these cost pressures is also the fact that "construction business are seeing big increases in their insurance premiums as a result of the hardening market", Turner added.
Navigating headwinds
Data from the UK government's Insolvency Service, published in October 2021, found a 43% rise in companies going bust from July to September 2021, compared to Q3 2020. Over 92% of these insolvencies were creditors' voluntary liquidations (CVLs).
The industry with the highest number of insolvencies in the 12 months to Q3 2021 was construction, equating to 2,133 cases. The wholesale, retail trade and repair vehicles sector also saw 1,478 businesses shut down over the same reporting period.
To tackle insolvency concerns, Woodgate and Clark recommends "honest and open discussions with the customer and their advisors to ensure the risks and responsibilities are clearly understood and mitigated".
Amid these trends, however, Turner believes there are still opportunities ahead for construction businesses.
He said: "Most tradesmen set up as self-employed and gradually evolve into larger businesses, but as these headwinds continue, it increases the likelihood that entrepreneurs could disrupt the status quo with new, more efficient business models and transform the building repairs sector – in both personal and commercial property."