The handler has been jailed for two years and worked for a major insurer at its complex claims offices in Fenchurch Street
An AIG claims handler has been jailed for two years after defrauding the company out of over £390,000, after developing a £500-a-day cocaine habit.
Birmingham Live reported that James Beaver, 40, was based at the insurer's London offices in its complex claims department when he began making false payments to his personal bank account from AIG insurers.
It was heard that he made 94 fraudulent payments altogether, three of which were after he was fired for gross misconduct in February 2018.
The total sum of the payments he made came to £390,478.21.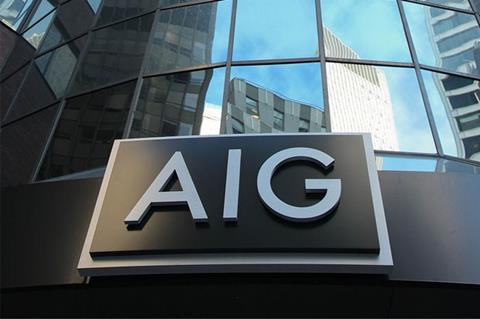 The Old Bailey heard Beaver's cocaine habit spiralled out of control following the death of his young son in 2015, just after he was signed off work
He returned to work again in early 2016, taking just over a year out.
Suspicions
Following his firing in February 2018 for a separate incident, Beaver tried to enter the insurer's offices on Fenchurch Street again two months later, under the name of a colleague.
He then managed to persuade staff to let him into the Croydon site in order to use the computers. This is where he made the three separate payments after his sacking.
Beaver was arrested in February this year after an investigation revealed the extent of his crimes, where he made several payments using a colleague's login details.
Guilty
Beaver pleaded guilty to a charge of fraud by abuse of position, fraud by false representation and acquiring use of criminal property at City of London Magistrates Court.
Then, today, at his sentencing,
prosecutor William Saunders said: "[The defendant] had been signed off work in January 2015 and returned to work in February 2016, and during that period of time his young son passed away.
"He had become a very heavy user of cocaine to the tune of about £500-a-day - he had got into debt though his cocaine use, debt to dealers."
His life fell apart
Jon Swain, representing Beaver, told the court that the death of his son and his cocaine abuse had also led to the break-up of his marriage, although he and his ex-wife had gone on to have another child before separating.
Swain said Beaver was now working in sales and living with his parents following the sale of his family home, and that he was working to raise money for research into neuroblastoma - the rare cancer that claimed the life of his son.
Jailing Beaver for two years, Judge Richard Foster said: "Your life fell apart - you had the tragedy of your son having a rare form of cancer and having to suffer the bereavement when he died.
"Every human being will have nothing but sympathy for that, but many people in life have bereavement, illness and tragedy, and none of these are a reason or an excuse for doing what you did over a sustained period of defrauding your employer who - your mitigation has said - were good to you during bad times."
No mercy
Detective Constable Justin Hawes, from the City of London Police's Insurance Fraud Enforcement Department (IFED), said: "Beaver found himself in a hopeless situation in his personal life and unfortunately chose to steal from others rather than seek out the help he so desperately needed.
"IFED takes all cases of insurance fraud extremely seriously, no matter the individual's circumstances. We continue to work effectively with insurers to try and eradicate fraudulent activity within the industry and deter anyone who is thinking of getting involved.
"Beaver must now pay the price for actions, not just with the sentence handed down by the court, but also with the loss of his job and reputation after he abused the trust given to him by his employers."
Subscribers read more