The insurer argued that he should be jailed for 'knowingly giving a false statement'
Katie Price's ex-husband Alex Reid has been jailed for eight weeks for contempt of court after he lied in a witness statement for a car insurance claim.
As reported in the Metro, the former cage fighter attempted to claim £61,000 in compensation after his Audi A6 was involved in a crash with a Seat Leon.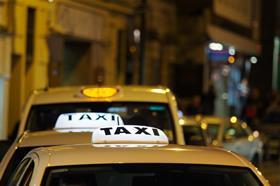 Reid claimed that a stranger on a motorbike offered to be a witness, approaching him before police arrived at the scene on the A41 in 2018. Reid said he did not know the motorbike rider, Darren Summers, in a sworn statement.
However, AXA UK – the insurer of the Seat Leon – came across an article on a local news website about an appearance Reid made at a mixed martial arts master class in Ipswich, September 2017. This stated that Summers, who is a former European and world kickboxing champion, had organised the charity event.
A spokesperson for AXA, said: "Insurance fraud is a serious crime which can have significant consequences for fraudsters. Fraudulent claims result in higher insurance premiums for honest customers as insurers are faced with increased costs. That's why AXA works hard to prevent fraud by investigating suspicious claims and by taking fraudulent claimants to court when necessary.
"In this case, the defendant admitted he had made a fraudulent motor claim against an innocent AXA customer and that he had committed contempt of court. We hope this punishment serves as a warning to deter others from attempting to commit insurance fraud and shows that we will take all action necessary to protect our customers."
Knowingly false
Reid admitted contempt of court when AXA began High Court committal proceedings against him in January this year - the insurer argued that he should be jailed for "knowingly giving a false statement".
He will be released after four weeks on licence.
Justice Eady stated that Reid made a "deliberate falsehood in which the defendant stood to make significant financial gain" and rejected any suggestion that he should be treated differently because he was a celebrity.