A 53-year-old man has been working as a taxi driver, despite claiming that he was unable to work after sustaining injuries in a road traffic accident back in 2007
A north Yorkshire-based taxi driver has been ordered to pay £42,310 in a crime proceeds confiscation after committing insurance fraud, reported The Northern Echo.
Rodney Bell, now 53, received an insurance pay out, amounting to around £42,310, following his involvement in a road traffic accident in 2007 – he claimed that after the RTA, he was unable to work because of the injuries he sustained.
However, council enforcement officers told Durham Crown Court that Bell was actually operating as an unlicensed taxi driver in Richmondshire.
This finding resulted from a joint inquiry between the district council and fraud specialists from the City of London Police, which led to court proceedings in Durham last October.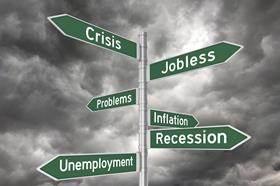 Bell pleaded guilty to the charge of fraud and received a two-year prison term, suspended for two years, at a subsequent sentencing hearing on 2 November 2020.
He was also required to maintain a three-month, electronically-monitored 9pm to 7am home curfew and had to attend 30 rehabilitation activity days with the Probation Service.
Confiscation
Last Friday (4 June 2021), Bell returned to court for a crime proceeds hearing, where it was agreed that his benefit from the crime was £42,310.
Recorder Craig Hassall QC therefore made a confiscation order for £42,310 to be paid within three months or Bell will be at risk of a nine-month prison sentence in default of payment.
If Bell is unable to pay the sum within three months, his solicitors were told they could apply to the magistrates' court for an extension of up to a further three months.
Peter Sabiston, of Park Square Barristers, said Bell's available assets were assessed at £194,700 - mostly made up of equity in his home after the mortgage - plus £1,700 savings in a bank account.
Ismael Uddin, the barrister acting for Bell, said the fraudulent taxi driver has applied for a re-mortgage so that he does not have to sell his home.
If the £42,310 payment is not made within the allotted time period, Bell may have to serve the nine-month sentence and the Crown can seek an enforcement recovery sale of Bell's house.