Pair tried to defraud Zurich insurance after claiming they sustained injuries from falling down an open manhole
Two men who tried to defraud Zurich by falsely claiming injuries from falling down a manhole have been sentenced to prison.
Philip Craze and Shaun Barnicoat submitted personal injury claims after they allegedly fell into an 18-inch open manhole in Bodmin, Cornwall in June 2013.
Craze claimed he had slipped into the hole and dragged Barnicoat down with him.
They sued for compensation claiming the manhole cover had been missing.
Zurich became suspicious that the injuries claimed for had not actually been received following a tip off. Ambulance and police attending the scene were also "raised questions" about the truthfulness of their defendants' account.
The insurer engaged DAC Beachcroft to pursue contempt of court proceedings against the pair.
Both men were convicted at the High Court of contempt of court and sentenced to six months' prison each. Barnicoat's sentence was suspended for two years.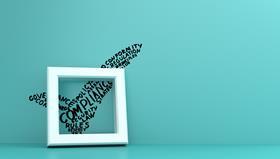 The pair's claims were rejected in 2017 and found to be fundamentally dishonest in court at the time.
Both Craze and Barnicoat were found guilty of contempt of court in November and were sentenced on Friday.
In handing down his sentence to Barnicoat, judge David Lock QC said: "It is a very serious matter to make a false claim knowing it to be false.
"You persisted with the lies. You lied in front of the judge in attempt to deceive an insurer. That is a public wrong. It is a public wrong which the higher courts say must be marked by prison.
"There is no reason for me not to impose a prison sentence. I sentence you both to six months. In your case, Mr Barnicoat, I note the medical position and in particular that, at the 11th hour, you have recognised those lies, and that you apologise. I am prepared to suspend for two years."
Turning to Craze, the judge said: "He has had repeated opportunities to come before court.
"They have not been taken. He is not prepared to accept that he lied. In accordance with the authorities in my judgment I have no choice but to send him to prison immediately.
"The features Mr McCann [for the prosecution] points out are aggravating in this reasonably modest claim. I will not suspend his sentence. He is required to serve time in prison."
DAC Beachcroft head of casualty fraud Claire Laver said: "This is a brilliant and long-awaited outcome and is testament to the hard work and dedication of all who have worked on this case.
"I am delighted for those at Zurich Insurance who had the foresight and commitment to see it through.
"Prison sentences like these serve as another very strong reminder that insurance fraudsters can end up in prison, even where the value of the claim is relatively modest."
While Zurich's head of fraud claims Scott Clayton commented that "these failed fraudsters layered improbable untruth on top of ill-judged lies – which is why Mr Craze can expect to spend this Christmas in jail".
"Their commitment to fabrication was seconded only by the inconsistency and implausibility of their tall tales.
"Such fundamental dishonesty led to ambulances needlessly being called to the pantomime of their 'accident' - ambulances that could have better served vulnerable people who were genuinely in need – all at the expense of the public purse."