Insurance fraudsters are using the pandemic to make money from unsuspecting consumers
The Insurance Fraud Bureau (IFB) is warning the public to be on aware of scams during the Covid-19 pandemic as consumers face forking out more than £3bn per year.
In the UK, the IFB is currently seeing on average one insurance scam per minute during the pandemic.
It fears this could increase further due to economic pressures.
Ben Fletcher, director at the IFB, said: "Insurance fraud thrives in times of financial hardship and the continued disruption of Covid-19 sadly keeps bringing opportunities for fraudsters to target those most vulnerable. From the elderly to key workers, we've seen them get targeted."
"It's never been more important for the public to remain vigilant to the slew of scams out there."
Crash for cash scams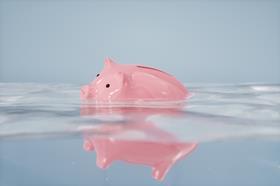 Fletcher urged consumers to report anything suspect to IFB's cheatline on 0800 422 0421.
The IFB has noticed several different kinds of scams during the pandemic including bogus job adverts, compensation scams and ghost broking.
With more and more people out of work, fraudsters are exploiting those that are looking for a job due to the disruption that the pandemic has caused as well as the change in the demand for the gig economy.
IFB warned that fraudsters are using recruitment as a tool to 'phish' for personal information and insurance details from job applicants.
For example, bogus delivery driver job specs are being advertised on social media and some classified ad websites.
Applicants are being told they were successful and then being asked to hand over their details, this information is then being used to steal identities and candidate's insurance policies are being used to conduct crash-for-cash scams.
Targeting keyworkers
Meanwhile, the IFB has also warned consumers about ghost broking scams with Covid-19 impacting so many people's travel plans and work.
Some fraudsters have been targeting key workers by promoting deals exclusively for them.
The IFB cited that its investigations into ghost broking scams have doubled in recent years, research shows that one in three 18-24 year olds has seen a suspicious insurance advert on social media.
In addition to this, fraudsters have also been contacting consumers out of the blue to tell them that they are entitled to compensation and then subsequently using the details that the victim hands over to file an insurance claim.