Insurers should 'consider the application of the Bill to insured technology companies providing regulated services from outside the UK'
The Forum of Insurance Lawyers (FOIL) has said that "potential exposures for insurers is significant where insured providers of regulated services are accused of breaching the various duties which are imposed" in the new framework for the draft Online Safety Bill (OSB).
The draft OSB, published 12 May 2021, establishes a new regulatory framework for identifying and removing harmful content from the internet, aiming to stop racial hate, keep children safe and protect democracy.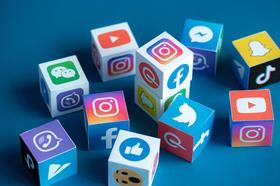 Eleanor Ludlam, a member of the technology and cyber liabilities sector focus team at FOIL and senior associate at law firm DAC Beachcroft told Insurance Times: "As it is currently drafted, the OSB does not expressly prohibit insurers offering cover for fines issued by Ofcom, [the government-approved regulatory and competition authority for the UK's broadcasting, telecommunications and postal industries], under the new regulatory regime.
"Although Ofcom may ultimately issue rules expressly prohibiting the offering of insurance for OSB regulatory fines, as the FCA has done, as things stand, the OSB - if enacted - raises the prospect of insured technology companies [that offer] internet services with user-generated content upload facilities or search engines submitting claims in relation to fines of up to £18m or 10% of qualifying worldwide turnover, whichever is the greater.
"Consequently, insurers should consider the application of the OSB to insured technology companies providing regulated services from outside the UK, as defined under clause three, to users within the UK."
The draft OSB follows the Queen's speech on 11 May. The Queen stated: "My government will lead the way in ensuring internet safety for all, especially for children, whilst harnessing the benefits of a free, open and secure internet."
The government has also been consulting on proposals for how online intermediaries might address what the government previously termed "online harms".
New framework
The new framework for the draft OSB includes these changes:
New additions to strengthen people's rights to express themselves freely online, while protecting journalism and democratic political debate in the UK.
Further provisions to tackle prolific online scams such as romance fraud, where people are manipulated into sending money to fake identities on dating apps.
Social media sites, websites, apps and other services hosting user-generated content or allowing people to talk to others online must remove and limit the spread of illegal and harmful content, such as child sexual abuse, terrorist material and suicide content.
Under a new duty of care provision, Ofcom will be given the power to fine companies up to £18m or 10% of annual global turnover, whichever is higher. It will also have the power to block access to sites.
A new criminal offence for senior managers has been included as a deferred power. This could be introduced at a later date if tech firms don't step up their efforts to improve safety.
Only certain types of content would be exempt under the new regime, including emails, text messages, one-to-one live aural communications, paid-for adverts, user reviews of products and content from recognised news publishers.
Ludlam added: "In addition, there is also the potential for 'senior managers' - as defined in the OSB - to be subject to criminal proceedings for what are termed 'information offences' under clause 73. The conduct exclusion will need to be considered in the event of an unsuccessful defence of such proceedings."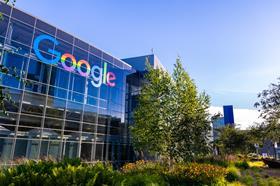 Urgent action
Meanwhile, Anabel Hoult, chief executive of Which?, said: "It is right that the government is giving the major online platforms we interact with every day a legal responsibility to protect their users.
"However, in order to truly stamp out criminal content and activity online, the government must make it clear that scams are within the scope of the forthcoming OSB.
"Online scams have a devastating financial and emotional impact on victims. Too often, platforms like Facebook and Google are leaving their users worryingly exposed to criminals operating on their sites.
"The current approach of self-regulation is not fit for purpose. The case for including scams in the OSB is overwhelming, with industry, regulators and consumer groups all calling for urgent action to tackle online scams and for platforms to better protect their users from fraudsters."
On a similar note, home secretary Priti Patel said: "This new legislation will force tech companies to report online child abuse on their platforms, giving our law enforcement agencies the evidence they need to bring these offenders to justice.
"It's time for tech companies to be held to account and to protect the British people from harm. If they fail to do so, they will face penalties."