Foil will continue its work with insurers operating in the London market
The London Forum of Insurance Lawyers – an arm of professional membership organisation the Forum of Insurance Lawyers (Foil) – has hired former Birketts reinsurance partner Gavin Coull as its new president.
Coull will lead the organisation over the course of the next year, concentrating on facing issues pertinent to the global insurance and reinsurance markets, including meeting the challenges hitting Lloyd's of London.
He succeeds Ling Ong from Weightmans.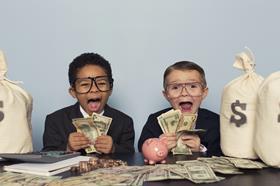 Toby Vallance, partner at DAC Beachcroft, will become the new vice-president of London Foil, working alongside Coull.
Over the next year, London Foil will continue its work with insurers operating in the London market, particularly focusing on issues around climate change, diversity and inclusion.
Foil's chief executive Laurence Besemer said: "With a wealth of experience under his belt and having been on the front lines of the London market at a particularly testing time for the industry, Coull is well positioned to lead London Foil in 2022.
"He will no doubt ensure that the organisation continues to be supporter of and champion for the London market.
"As someone who has been a part of London Foil since the very beginning, I have every confidence that he will continue the great work the organisation has done over the past year and steer it to further success."
Committed in challenging times
With almost 25 years of experience in the reinsurance sector, Coull primarily advises reinsurers and insurers across a broad range of non-marine business classes.
He also has extensive experience of litigation, arbitration and alternative dispute resolution both in England and overseas.
Coull said: "As one of the founding members of London Foil, it is a privilege to become its president. In the wake of the pandemic, expectations around environmental, social and governance factors (ESG) and diversity and inclusion (D&I) are only growing.
"Insurers in the London market are increasingly conscious that those with which they work must also show an understanding of and commitment to solving D&I and ESG issues. It's therefore imperative that their advisors – lawyers included – are fully engaged with and embrace these important issues.
"Since 2018, London Foil has provided a strong and unified voice for lawyers working with London market participants. Our organisation remains committed to helping them best support their clients in these challenging times."