The broker is celebrating its 10-year anniversary
Specialist title and legal indemnity broker LawSure has appointed new leadership.
LawSure's current managing director and co-owner Brian Hall will step down and take on the role of executive chairman, while Mandy Brown - the firm's previous director of business development and marketing and also a co-owner - will assume the role of managing director.
Brown's responsibilities will include driving the company forward day-to-day - something Brown has assisted with since the company's creation 10 years ago.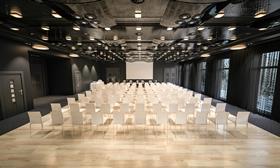 Hall said: "We started 10 years ago with an ambition to become one of the top insurance broking businesses for property and private clients' lawyers.
"We now have thousands of clients we work with on a regular basis, a number that continues to grow thanks to the excellent service and expertise we provide, allied to an unrivalled understanding of the market we serve.
"This is a very exciting time for all of us and a natural progression for the business."
This news comes as LawSure celebrates its 10-year anniversary.
Significant growth
Brown brings a wealth of experience to her new role and is a familiar face for many of LawSure's clients, as she has been personally involved in the business for a long time.
Over the past few years, Brown - who is a 50% shareholder of LawSure - has taken over the daily running of the business. As managing director, she will focus more on the broker's overall strategic direction.
Meanwhile, as well as continuing to build strategic relationships with key suppliers, Hall will take a bird's eye view of the workings of the business and consult on how to take it forward.
"LawSure has experienced significant growth in recent years and this is largely due to the marketing and business development that has been driven by Brown," said Hall.