Neal made clear that 'zero tolerance is the only answer' for bad behaviour
Lloyd's of London chief executive John Neal has addressed the recent "bad behaviour" that resulted in Atrium Underwiters being fined £1m and said he hoped the punishment sent a clear signal that it would not be tolerated.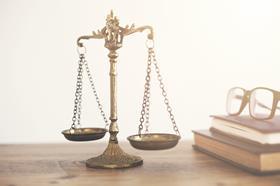 Lloyd's issued a notice of censure as punishment for misconduct that took place at the managing agent. It supports the three charges of detrimental conduct reached by the Lloyd's Enforcement Board which were subsequently accepted by Atrium and noted in Market Bulletin Y5369 on 16 March 2022.
During a financial results' press briefing on 24 March, Neal said: "I don't really care whether the incidents that we are talking about happened in 2018 or ten minutes ago, we cannot accept any form of bad behaviour.
"Zero tolerance is the only answer. I don't feel that the cultural fabric of the market is fundamentally wrong, the vast majority of people that we have seen interact with it passionately believe in the social core that is insurance and want us to represent the best to society.
"But there are pockets of bad behaviour and I am sure that there sadly continue to be. Our job is to identify them, address them and be ruthless in the way that we deal with bad behaviour."
Robust address
Neal noted that when he was previously asked whether the fine was high enough, he had stressed that his concern was primarily for the individuals impacted by the claim.
"I think it's the biggest fine Lloyd's has ever made, I think it's the biggest fine in the UK for financial misconduct, I just hope it sends the clearest signal that we will just not tolerate bad behaviour, he continued.
"What I am pleased about is that when we have had this conversation with the community, I do not get reluctance, every board and risk committee operating in Lloyd's of London has culture on its agenda that was not the case three years ago, so people are talking about it. Yes, we have put objectives in place, you might recall in our revised oversight framework culture is one of the core principles.
"So, I do not feel that Lloyd's is swimming against the tide here, I think that the tide is with Lloyd's.
"Sadly when we do find what I hope are desperately isolated incidences, we have got to be robust in the way in which we address them."