The managing agent has accepted charges related partially to 'inappropriate conduct' at a 'boys' night'
Lloyd's of London has issued a notice of censure as punishment for misconduct that took place at managing agent, Atrium Underwriters (Atrium).
It supports the three charges of detrimental conduct reached by the Lloyd's Enforcement Board which were subsequently accepted by Atrium and noted in Market Bulletin Y5369 on 16 March 2022.
The three charges outlined in the bulletin were –
The managing agent was engaged in conduct which amounted to detrimental conduct contrary to Principles six and ten of the Lloyd's Principles and paragraph 3(b). This included "sanctioning and tolerating over a period of a number of years up until 2018 an annual boys' night out during which some male members of staff (including two senior executives in leadership roles) engaged in unprofessional and inappropriate conduct, including initiation games, heavy drinking and making inappropriate and sexualised comments about female colleagues, which were both discriminatory and harassing to female members of staff".
Atrium failed to notify Lloyd's regarding the facts and matters relating to an employee's misconduct which has been constituted as a failure by the managing agency to be "open, honest and transparent". Atrium is in breach of paragraph four of the Enforcement Byelaw and Principal eight of the Enforcement Principles.
Atrium engaged in conduct that breached Principles six and/or ten of the Enforcement Principles and was in any event detrimental conduct pursuant to paragraph 3(b) of the Enforcement Byelaw – it failed to properly identify and investigate complaints made by another employee about employee A.
As a result of this misconduct the following terms have been agreed by both parties – the public censure (Market Bulletin Y5359), a fine of £1,050,000 and the payment of Lloyd's of London's costs to the sum of £562,713.50.
The Lloyd's Enforcement Board has accepted a 30% discount on the fine as Atrium settled the proceedings at the earliest opportunity. Prior to the discount the fine would have been £1,500,000 – the largest fine ever imposed by the board.
This evidenced the seriousness with which Lloyd's has treated the issue the unacceptable nature of the subject.
John Neal, Lloyd's chief executive, said: "We are deeply disappointed by the behaviour highlighted by this case and I want to be clear that discrimination, harassment, and bullying have no place at Lloyd's.
"The robust action we have taken today, including the largest fine ever imposed by the Lloyd's Enforcement Board, shows that we will not tolerate poor conduct in our market. Lloyd's expects all participants in the market to meet the highest standards of professionalism, and we are continuing to use our powers to intervene when needed."
Lloyd's will be engaging with Atrium at supervisory level to make sure that the following issues identified in the enforcement proceedings are fully rectified.
Deep regret
Speaking in response to the enforcement proceedings, Christopher Stooke, independent non-executive chairman at Atrium, said: "We fully accept the rulings made by Lloyd's of London. With deep regret, it is clear that Atrium failed to live up to its values and serious errors were made when handling these matters.
"We are sorry for the hurt that this caused and how difficult this been for those affected. The behaviour outlined in the notice of censure has no place in our business or our industry and we recognise that we must go further to ensure that this situation is never allowed to happen again."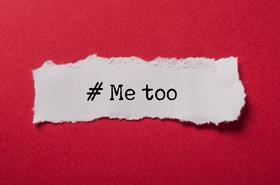 He explained that Atrium has "moved quickly to address and learn from these past failings and update our policies and procedures to ensure the highest standards."
"We have also been working for a number of years with colleagues from right across our business to strengthen our culture," he added.
Stooke continued: "Having made significant progress in many areas, our organisation has evolved and built a more values-driven and inclusive environment.
"We have worked closely with Lloyd's throughout this process and appointed an independent third-party to review the allegations and make recommendations on actions to the Atrium Board, which are now being implemented.
"We will continue to engage with Lloyd's and other stakeholders to ensure that our workplace is somewhere that all of our colleagues feel supported and feel that they can safely raise issues in the workplace knowing that they will be dealt with appropriately."
Unequivocal message
The Lloyd's Market Association (LMA) has supported the decision reached by the Lloyd's Enforcement Board.
Andrew Brooks, chairman of the LMA, said: "The judgement by the Lloyd's Enforcement Board and the penalties levied against Atrium send an unequivocal message – bullying, harassment and other forms of inappropriate behaviour have no place in the Lloyd's market.
"We support Lloyd's for its decisiveness on the matter and the unprecedented level of the fine, which demonstrates the market's commitment to fostering better cultures. Any individual or organisation which threatens this or condones those who do must now recognise that there will be severe consequences.
"We applaud those individuals who had the courage to speak up.
"To stamp out this behaviour, we need people like them who come forward and we need to ensure that we cultivate a supportive environment across the market which encourages anyone who experiences or witnesses bullying, harassment or similar inappropriate conduct to speak up."
Meanwhile, Sheila Cameron, LMA's chief executive, said that while there clearly remained "much work to be done" the market has made significant strides in improving its culture.
"We now have structures in place to enable individuals to speak out on inappropriate behaviour, safe in the knowledge that they will be taken seriously," Cameron continued.
"We strongly encourage anyone who has experienced or witnessed bullying or harassment to report it either through their own internal procedures or to the Lloyd's confidential Care First Bullying and Harassment line.
"Further, the LMA will support any individual in the market to report unacceptable behaviour through to the delivery of appropriate consequences.
"We are committed to working with Lloyd's to improve the culture in the market and welcome the strong stance taken today."
Neal added: "Everyone in the Lloyd's market and Corporation should expect to work in a culture where they feel safe, valued, and respected and if they see unacceptable behaviours, to speak up with confidence, in the knowledge that action will be taken."