'Businesses are exploring how they can build trust with existing and potential new clients,' says head of platforms, strategy, operations and venture
More than half of UK insurance executives are now investing in artificial intelligence (AI) and machine learning.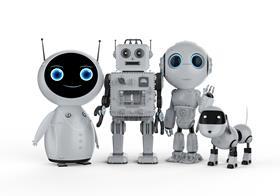 That was according to technology solutions provider FIS, which revealed that the UK insurance industry is taking up AI at a faster pace than the US market.
According to figures published by the firm today (15 August 2023), some 63% of insurance executives are investing in AI and machine learning compared to 50% of those in the US.
And across the UK financial services sector, some 75% of executives are focusing innovation efforts on the ease and speed of opening accounts with the help of AI.
"With consumers showing significant concern about the state of the economy, especially higher inflation and interest rates, businesses are exploring how they can build trust with existing and potential new clients," Himal Makwana, head of platforms, strategy, operations and venture at FIS, said.
"Many of the executives we surveyed plan to do so with future-looking technology, such as embeddable financial services using APIs (application programming interfaces), blockchain and generative AI to deliver advanced customer experiences."
Market conditions
FIS gathered the data by conducting a survey of 4,000 consumers and 800 financial service firm executives in the US and UK in May 2023.
The data also revealed that UK insurers were investing more in enhancing customer experience than their US counterparts.
For example, figures showed that 81% of insurance company executives in the UK said they were investing to ensure that customers were provided with competitive interest rates and fees, compared to 29% in the US.
And 69% of insurers in the UK were also investing in providing incentives for prospective customers, compared with just 42% in the US.
However, FIS revealed the gap between the two countries could be due to economic headwinds impacting the US more.
For example, some 91% of US financial services firms revealed that high interest rates have impacted their ability to innovate and invest, compared to 78% in the UK.
"Across all negative market conditions respondents were presented with, UK financial services executives said they were less severely impacted than their counterparts in the US," Makwana said.
"This could be in part because the UK financial services sector is nimbler and more resilient to shocks, particularly given the current government's efforts to stabilise conditions."

Winner of Biba's Best thought leadership Award 2023, and highly commended in this year's WTW awards as Insurance and risk technology journalist of the year.

Interested in all things insurance technology and insurtech.

Writer of the monthly TechTalk section of the magazine and backchat. When not writing can be found doing yoga, at some kind of dance workshop, singing, globetrotting, or baking – not in any specific order.
View full Profile