The offering is a 'natural progression in the evolution of motorcycle insurance' says executive underwriting officer
Specialist insurer Markel has partnered with US insurtech Voom to underwrite a pay-per-mile motorcycle insurance offering.
The new usage-based proposition, which offers an alternative to telematic policies, is designed to enable riders to pay a low monthly base rate, determined by factors like the type of motorcycle they ride.
The cover simply allows riders to submit a photo of their odometers every month.
The insurance is accompanied by online policy management and a variety of other coverage options available to qualified riders – including liability, comprehensive, medical payments, collision, uninsured motorists and accessory cover.
Jeff May, executive underwriting officer at Markel, said: "Markel is thrilled to collaborate with Voom to help introduce per mile insurance to motorcycle riders.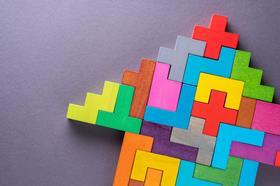 "We've been providing specialised motorcycle coverage for years and due to the seasonality of the motorcycle riding season, this is a natural progression in the evolution of motorcycle insurance."
'Spurring further growth'
He continued: "Voom's innovative technology and customer centric approach, combined with Markel's specialised motorcycle coverage, make this a product that we hope will bring motorcycle insurance to the next level for riders."
As well as providing underwriting expertise, Markel will also deal with claims handling for the product.
According to Voom, per mile coverage is ideal for motorcyclists who travel short distances or ride only occasionally, as it enables insureds to customise their insurance and pay for the time they ride instead of predetermined rates.
Tomer Kashi, chief executive and co-founder of Voom, added: "We are excited to be providing motorcyclists with flexibility through this per mile motorcycle insurance product.
"Enabling cost-effective insurance options for riders and drivers is our top priority. We look forward to spurring further growth across mobility, particularly in otherwise overlooked parts of the industry."