The acquisition adds 'greater diversity' to Right Choice Holdings's portfolio
Right Choice Holdings has completed its purchase of broker Bennetts Motorcycling Services from The Ardonagh Group for an undisclosed sum.
In September last year, Ardonagh offered to sell Bennetts, reversing its deal to buy the motorcycle broker after concerns were raised by the Competition and Markets Authority (CMA).
This new transaction will see Bennetts, which was established in 1930, become a sister company to Right Choice Insurance Brokers (RCIB), sitting under the Right Choice Holdings umbrella.
Romford-based RCIB is a motor insurance broker specialising in non-standard risks. It has over 225,000 customers.
The move will present no disruption or changes to service for the 200,000 motorcyclists that Bennetts currently serve across the UK.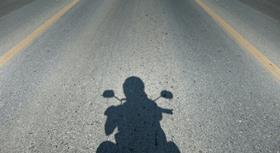 Mike Joseph, Right Choice Holdings's chief executive, said: "I am extremely excited by the group acquisition of the UK's leading motorcycle insurance broker.
"The Bennetts brand has been established for over 90 years and is well known to all the motorcycling fraternity, enhanced by their title sponsorship of the Bennetts British Superbikes.
"We are very proud to be the custodians of this great business and will work closely with the Bennetts' management team to invest in and expand the business from its existing locations in Coventry and Peterborough.
"Both this acquisition and the recently announced other motor acquisitions add great value to the group portfolio, giving us greater diversity and helping us to deliver the best deal to every customer, whatever their insurance needs."
This follows RCIB's recent acquisition of the Autosaint, Ladybird and First Van and Motor brands from Fresh Insurance Services Group.
Riding season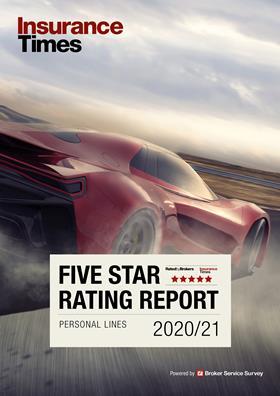 The acquisition comes at a very exciting time for Bennetts as the typical "riding season" gets up to speed.
In line with this, Bennetts signed a two-year agreement at the start of 2021 to become the British Superbike Championship's most dedicated title sponsor in its 25-year history. This allows the brand to maintain high levels of brand exposure and engagement with riders.
As part of its pledge for riders to "get more from motorcycling," the broker has also relaunched its motorcycling membership programme, called Bennetts Rewards - this is its proposition to become BikeSocial.
BikeSocial offers members hundreds of opportunities, including savings and discounts on everything from the world of motorcycling.
Membership to BikeSocial is offered as part of insurance cover purchased directly with Bennetts or through a 12-month subscription.
Vince Chaney, Bennetts's managing director, said: "The road ahead for Bennetts looks very exciting. Right Choice Holdings is a group that is agile, dynamic and with a real entrepreneurial spirit that is in full support of our plans to gear up in our mission to help motorcyclists get more from their passion of motorcycling.
"Joining Right Choice Holdings early in [its] journey to create a disruptive and innovative group of outstanding businesses is a rare and great opportunity and will no doubt be beneficial for our market and our customers."
Ian Owen, Right Choice Holdings's chairman, added: "It takes us a significant way forwards on fulfilling our mission, which is quite simply to be a great home for best-in-class specialist insurance businesses, enabling them and their people to flourish and reach their full potential."