Insurance Times catches up with Amanda Fox, head of broker management and product governance at Markerstudy, who says the business is remaining true to its roots despite the ongoing pandemic uncertainty
What do you excel at in your offering to brokers?
Although unexpected external forces are heavily affecting our industry, we remain as true to our roots now as in 2001 when Markerstudy was founded.
Our offering has matured and expanded, but since launching our MGA, Markerstudy Insurance Services Limited, we've focused on enhancements - improving speed of delivery with the Markerstudy Hosted Rating platform and refining our products to ensure the best price and policy match for both the policyholder and the broker has been critical to our strategy, whilst still providing access to decision makers, expertise and flexibility.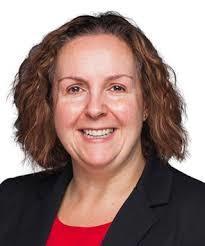 What exciting new developments do you have in store for your broker community?
We are exploring some new product offerings that will be complimentary to our core motor offering.
Do you think Covid-19 will have an impact on MGAs? If so, what?
The uncertainty around business interruption (BI) exposure for some capacity providers may mean that capacity renewals will be harder post-Covid-19.