MGAA chief executive Mike Keating tells Insurance Times's head of research Savan Shah about the concerns and challenges facing MGAs and how he thinks MGAs can stay ahead of the game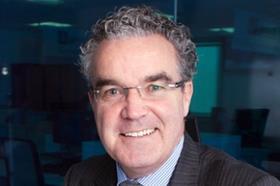 As UK brokers respond to Insurance Times's 2021 MGA Survey, which closes this week, head of research Savan Shah speaks to Mike Keating, chief executive officer at the Managing General Agents' Association (MGAA).
The Insurance Times MGA Survey is closing at the end of this week - it aims to discover opinions on a range of issues, such as broker concerns for the year ahead. What concerns are you discovering from speaking to MGA members of the MGAA?
Our members naturally have a concern around capacity contraction and continue to engage fully with their existing capacity partners, as well as exploring new relationships.
There are still many insurers keen to partner with MGAs that can demonstrate underwriting expertise and positive underwriting returns.
Last year, brokers expressed concerns around the possible removal or reduction of capacity. What advice would you give to MGAs that are facing this prospect in a turbulent market?
There are a number of key actions required here. MGAs are and will continue to proactively communicate with their broker distribution, providing guidance and confidence in their existing capacity relationships as well as taking the opportunity to quickly give any early indications of restricted renewal terms, reduction in risk appetite or rating increases - this is what all good MGAs do.
In addition, MGAs should be addressing any underperforming areas within their portfolio without the need for insurer intervention. A hard rate environment reduces the tolerance for marginally performing portfolios, so it is imperative that any remedial action is implemented quickly and efficiently, using all underwriting data available.
Fundamentally, all good MGAs are reviewing the performance of their portfolios - irrespective of market conditions - as this is an integral part of what they do.
How well do you believe the MGA market has adapted to the challenges of the last year in terms of seizing opportunities?
The response of MGAs has been fantastic, evidenced by increased new business, retention rates and a widening of their broker distribution network.
Their ability to seamlessly move to a working from home environment without any reduction in service standards, yet continuing to provide underwriting capabilities and product innovation was unrivalled, underpinning how critical the MGA community is to the UK and Ireland insurance market.
The quality of support provided to brokers was a major factor for why certain insurers performed well - or not - in the Insurance Times commercial lines survey. How can MGAs help plug any gaps in support for brokers?
MGAs have plugged this gap and provided a level of continuity to their brokers and customers that has been unrivalled elsewhere.
The challenges and initial service gaps that the Covid-19 lockdown brought, especially for large organisations, was quickly filled by the wide-ranging capabilities of MGAs.
In your time since joining the MGAA, what would you say is the biggest problem you've been working on?
I wouldn't describe it as a problem, but I was keen to ensure that our MGA members had a wide and diverse range of market practitioner members (insurers) to engage with and discuss potential business partnerships.
This is particularly pertinent in the current market conditions, but also applies in all market environments.
We have successfully added over six new insurer members and currently have an ongoing dialogue with many others, who I'm hopeful will join.
In a previous interview with Insurance Times, you mentioned how you planned to kick off your tenure at the MGAA with a relentless engagement strategy. What have you learnt so far from MGAs?
In and out of lockdown has clearly curtailed what I would have preferred to complete, which would have been a series of member roadshows.
However, we have continued to support the membership through a comprehensive range of relevant webinars, regulatory updates, improving our membership propositions and delivery mechanism, plus hosting a number of virtual events.
I also commissioned the first significant membership research project - the results of which I expect to receive in July. This will be invaluable in shaping both our priorities and financial investment going forward, as it comes directly from our members.
Referrals continues to be an area of frustration among brokers. Across the 850 brokers that took part in the 2021 Insurance Times eTrading survey (using a variety of platforms), we found that 44% of brokers are waiting for between one day to more than two days for a referral - this is a big increase on the 25% of brokers who experienced this last year. What do you think has caused this spike and what solutions can be implemented to reduce referral times without impacting on quality?
There are a number of reasons which could cause this spike, but I'd suggest a combination of a change in risk appetite - therefore increasing the volume of referrals - and the consequence of remote working, where individual underwriters may not have the authority to clear a referral without referring internally themselves. Whilst the spike is a concern, this is not a new issue - especially in etrading.
Areas where improvements can be made include:
Widening underwriter authority levels.
If similar types of referrals are consistently being approved, then the acceptance or criteria rules should be changed at source to eliminate future referrals (it's extremely important that brokers and insurers track and analyse referral metrics to minimise volume).
Improved clarity over insurers etrade risk appetites and referral triggers.
Limited underwriting delegation to brokers.
What are the key challenges facing MGAs in the year ahead?
Capacity will continue to be the main challenge for MGAs in the year ahead, however I remain extremely confident in the ability of our members to both thrive with their existing capacity partners and attract new opportunities.
Their professionalism, underwriting insight and expertise is of growing value to insurers in a rapidly changing market.