U-Sure Underwriting's managing director Ben Coleman speaks to Insurance Times about the factors that ensure his MGA delivers a 'first class service' and how the coronavirus pandemic hasn't dampened business growth
Do you think Covid-19 will have an impact on MGAs? If so, what?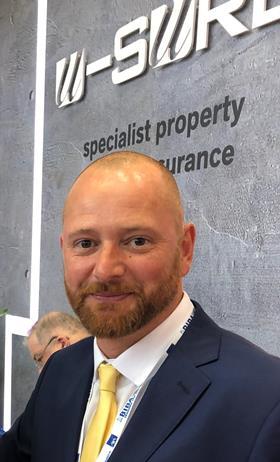 I am of the opinion that Covid-19 has brought and will continue to bring challenges to MGAs who are writing classes of business in sectors that have been directly affected by the pandemic, such as leisure, hospitality and the care sector.
However, the pandemic has not affected our classes of business and we continue to grow month-on-month despite the pandemic. Therefore, the overall makeup of an MGA's schemes will depend on how well they are able to ride out these incredibly challenging times.
What do you excel at in your offering to brokers?
U-Sure Underwriting was established with the key focus of providing a seamless first-class service to its broker network.
The way we knew we could achieve this was ensuring that referral times were kept to under 10 minutes. More challenging risks that we can cover are turned around within an hour, while phone calls are answered within 20 seconds. Any queries or concerns are dealt with as a matter of urgency.
In addition, we have always outsourced our claims handling to ensure an unbiased decision is made and any third-party administrator (TPA) we choose to work with always shares the same high expectations on service delivery as us.
As times have moved on from holding covered notifications to electronic data interchange (EDI) trading, we have ensured this principle has been at the core of what we do. In 2018, we were delighted to be acquired by GRP, which has been an excellent fit for our business and it is a pleasure to work with them.
What exciting new developments do you have in store for your broker community?
In June this year, we launched our residential property owners and unoccupied property product onto the Homewriter platform, meaning our products can now be accessed through our own portal, Acturis e-trade and now Homewriter too.