It reinforces the longstanding relationship between the two
MoneySuperMarket has acquired a 28% stake in specialist travel insurance comparison CYTI Holdings Limited (CYTI).
The firm is also MoneySuperMarket's longstanding B2B travel and life insurance comparison partner.
The deal cements the partnership and will allow CYTI to work more closely with MoneySuperMarket on new products and innovation.
Admiration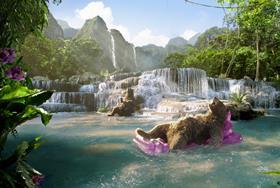 Mark Lewis, chief executive at MoneySuperMarket Group, said that CYTI is a firm that it admires due to its deep knowledge and great reputation in the travel and life insurance sector, after having worked with it for seven years.
He said: "As part of our reinvent strategy we are making this investment to secure and grow our core business."
David Corney, chair of CYTI, added: "CYTI provides travel and life insurance comparison for MoneySuperMarket, MoneySavingExpert and TravelSupermarket and we are excited to be welcoming the group as a shareholder.
New initiatives
Corney said that CYTI looking forward to working on new initiatives to broaden its life and travel insurance offerings and to continue our joint efforts to deliver a better deal for UK consumers.
CYTI also works with Travel Supermarket and Medical Travel Compared. It was founded to address the needs of customers looking to use travel insurance comparison services but had a pre-existing medical condition.
It claims to have produced the first travel insurance comparison platform that enabled customers with a pre-existing medical condition to get the insurance they need online.
Subscribers read more
Aggregators making twenty six times more profit margin on home versus insurers