Customers have "had enough of gimmicky advertising" among aggregators, says MoneySuperMarket
MoneySuperMarket has unveiled a major brand transformation campaign after claiming customers have "had enough of loud, gimmicky advertising."
The aggregator says it is looking to the future "beyond price comparison," and it felt the need to move away from the "Epic" campaign it has adopted for the last seven years.
Liz Telford, head of brand at MoneySuperMarket told Insurance Times: "We needed a brand idea that would support the reinvention of our business, working across the entire customer experience and wrapping around our innovation roadmap.
"Our previous brand platform of Epic allowed for very distinctive TV advertising and communicated the emotional benefit of feeling good about saving, but it didn't travel well across the customer experience and is based on an insight that is less true today than it was seven years ago when the campaign first launched."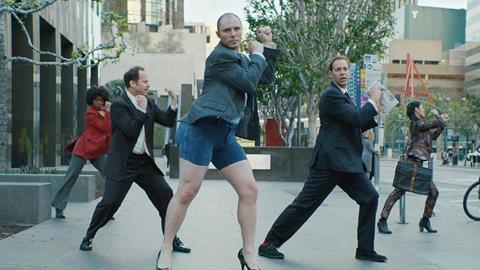 A new logo and visual identity has been unveiled, which has been adopted throughout the website, advertising and app. The aggregator has also made new credit monitoring and bill management services accessible, alongside the price comparison.
'Get money calm'
The branding focusses on allowing customers to 'Get Money Calm' after MoneySuperMarket research found that 80% of customers like to feel in control of their money, but less than 10% would ever say they feel calm about their finances.
Darren Bentley, Chief Customer Officer at Moneysupermarket Group, said: "Our role is to remove the sources of financial anxiety and help our customers 'Get Money Calm'. Even the most money-savvy among us finds dealing with bills stressful and that's the insight on which we've built our new brand idea.
"We want to offer our customers more clever ways to save a lot by doing very little," he said.
Keeping the humour
While the humour from the "Epic" campaign showed to be successful, building a distinctive brand and bringing the customers in, Telford said that customers have "had enough of loud, gimmicky advertising in our category".
So, as a result, MoneySuperMarket wants to "build a more emotional, meaningful connection with customers".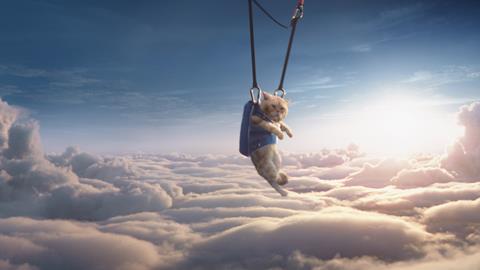 However, Telford said she is confident the new approach will be able to hold its own in a very "noisy category."
She said: "We still have to cut through in an incredibly noisy category and we're confident that we've kept enough of our brand personality and humour to enable us to do that."
Much bigger than a change in advertising
Telford said the company is confident of the rebranding to be successful, and says it is much more than simply a comparison website changing its logo.
She said: "This is much bigger than simply changing our advertising. We'll know we've succeeded when 'Get Money Calm' lives and breathes across our business and is reflected in every customer touchpoint.
"We want customers to reappraise the brand and use the services and insight we can provide to make better money decisions more easily, ultimately saving them more money.
"Many of the new services we are developing invite customers to engage with the brand more frequently, which is critical for us to be able to move away from repeat customer acquisition for single product transactions."
A video advertising campaign is also lined up to be unveiled this weekend, during the ad break for The Voice.
Subscribers read more