The device aims to promote pet health and increase customer engagement
RSA-backed insurtech, MoreTh>n, has launched fitness trackers into the pet insurance market via an ongoing partnership with Pitpat, in a bid to reduce premiums and promote good pet health.
The new dog activity monitor is the equivalent of a Fitbit for pets. It is a small wearable that is Bluetooth-enabled and fits onto the pets' collar.
The new subscription-based service called PitPat Life launched two weeks ago. It allows users to earn points as they reach their pets daily goals and exchange them for prizes.
It claims to be the first firm launching with a product that integrates the activity monitor and the insurance product together.
Andrew Moore, director of pet claims at More Th>n told Insurance Times: "The idea is the customer and the pet consistently hit the exercise targets set by the activity monitor. If they do that, MORE TH>N customers can earn a cash reward of up to £100 which they can put towards their premium or spend on other things such as toys their pets might enjoy."
What can it do?
He added: "It can identify activities – running, walking, playing. The app will then tell you how that activity has contributed to your pet's daily target based on its age and weight.
Moore added: "The PitPat device is designed to support owners in giving their pets the best and healthiest life possible, rather than assess pre-existing medical conditions.
"If your pet is in good health, the idea is that it will reduce claims. But this is a new product, we are still in the early days, one of the things we will be looking at further is how this can reduce claims and what else we can do with it."
With obesity being a significant factor in the incidence and severity of pet insurance claims, Moore hopes that the app and pet fitness tracker will allow owners to manage their pet's health more effectively.
Although he said it is difficult to say that this is definitely a cause, this data is then fed back to the owner via the app.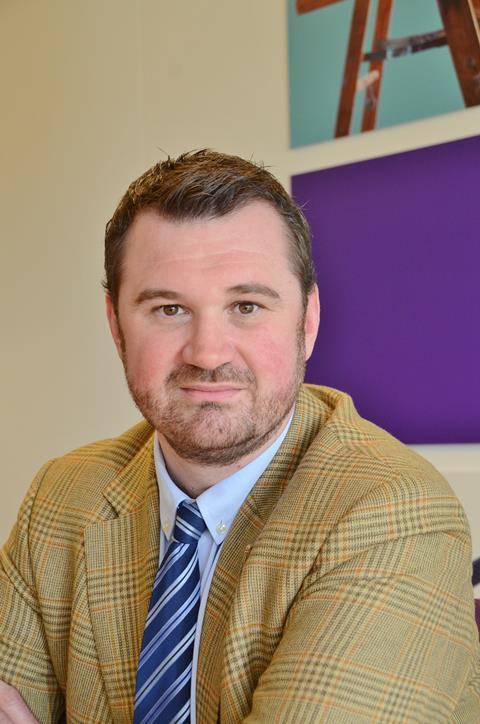 Engagement
Moore said that he hopes it will also increase customer engagement in a long-term capacity where traditionally this interaction in insurance only happens at the point of purchase, claims or renewal.
He explained that keeping your pet healthy can generate a "virtuous circle" and have a knock-on effect in reducing claims cost and therefore premiums.
"If you consider other lines of insurance like motor or telematics, that's a good example of insurance being really reactive and moving to be proactive.
"This is similar, we are not using it to track you, we are trying to help pet owners to encourage their pets to lead a healthier life."
By increasing engagement and creating a product that can integrated into the policyholders' life using rewards as an incentive for engagement with it can help keep premiums affordable.
"One of the big reasons that people do not take our pet policies is the perceived value of premiums and cost. I think one of the challenges is that people do not have a frame of reference of cost that claims can reach and how much pet illness can be, it's also the understanding of the cost of not being insured. By adding value away from the point of claim or purchase it can increase trust," added Moore.
Partnership
Commenting on the initial partnership back in 2016, Moore added: "Essentially PitPat were in the market and looking for support and we were looking for a partner to help us better engage with our customers and understand pet health. We met and had some conversations about their aspirations and ambitions, and they seemed very well aligned with what we were looking to do."
The PitPat fitness device originally launched in January 2016, RSA invested in the firm in December 2016 and then again last year after searching for a pet-tech provider to extend its insurance offering.
Reaction
Daniel Pearce, insurance analyst at GlobalData, thinks that the idea of incorporating technology into a wearable will "undoubtedly be a hit" with 10.9% currently using it and 51.7% open to using technology to monitor their dogs' activity.
He explained: "According to the Pet Food Manufactures' Association, 52% of UK dogs were found to be obese; incorporating technology which consumers are open to using will help reduce this level and rain in the increasing cost of claims found in the pet insurance market.
"The personalised daily exercise goals based on the dog's breed, weight and age highlight the level of insight which PitPat's technology will bring to the insurer. This is essentially the first step towards personalised pet insurance products, with the market eventually moving away to gamification and towards true personalisation with data points influencing premiums."
Subscribers read more
How bots and automation could offer greater efficiency for claims handlers