But personal injury claim payouts rose to an average of £12,000 last year
Payouts for motor insurance claims fell by 6% year-on-year to reach £8.3bn in 2020, according to new figures published today by the ABI.
Furthermore, the number of motor insurance claims settled – 2.1 million – also dropped by 19% over the course of last year. In quarter four of 2020 specifically, the number of claims settled dipped by 13% compared to the previous quarter, down to 468,000.
The trade body attributed these findings to the fact that the Covid-19 lockdowns led to reduced road usage; it quoted government statistics which stated that road traffic fell by 14% in the year to June 2020.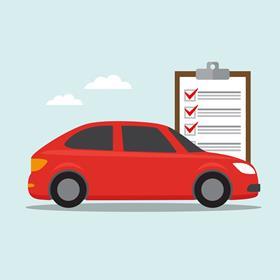 Laura Hughes, manager for general insurance at the ABI, said: "The pandemic has forced many motorists to change their driving habits.
"Predictably, lockdowns have led to far fewer vehicles on the roads, reflected in the fall in the number of motor claims."
Personal injury increases
However, the ABI also found that the average payout for a personal injury claim rose 13% during 2020, to reach £12,000.
This incline in personal injury payouts also impacted the average value of paid motor claims – this increased from £3,400 in 2019 to £4,000 in 2020, with the ABI attributing this to "rises in average personal injury and vehicle repair cost claims".
Hughes added: "As we edge back to some form of normality, cost pressures remain, such as increasing vehicle repair costs, reflecting ever more complex vehicle technology.
"With the average personal injury claim rising last year, the advent of the whiplash claims portal in May should help control whiplash costs, while ensuring that proportionate compensation is paid to genuinely injured claimants".
In addition, the ABI determined that the average price paid for private comprehensive motor insurance remained at a four-year low (£465) in 2020.