Product manager warns that insurance firms need to be 'alive' to changes in fraud and 'understand what lessons can be learned' moving forward
Fraudulent motor insurance claims increased by 50% over the course of 2020 as insurers had more time during lockdown to zone in on potential fraud, said data organisation Synectics Solutions.
Its National SIRA fraud data – a syndicated database that processes over 53 million applications across business sectors in the UK annually – reported that motor claims dropped by a quarter in 2020. However, the ratio of these claims flagged as fraudulent rose by half.
The data also showed a 7% decrease in the number of overall insurance policy applications between 2019 and 2020.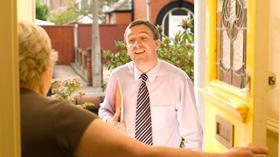 Commenting on these findings, Chris Hallett, product manager at Synectics Solutions, said: "When you look specifically at insurance claims, there was an unprecedented downturn in numbers consistent with reduced travel as a result of the pandemic.
"That said, the relative fraud volumes actually increased. The reason for this trend is a complex one.
"Potentially, the lower volumes have enabled insurers to better spot fraud, combined with learnings from previous spikes in fraud linked to periods of economic pressure."
Hallett added that insurance firms need to be "alive" to potential changes in fraud threats, as organised fraudsters are quick to mix up their approaches to take advantage of opportunities such as the Covid-19 pandemic.
He explained: "Many in the insurance and finance sector concentrated their resources on [business as usual] operations and complaints handling – quite rightly so – but many of these same organisations are now looking retrospectively at their fraud losses during this period and considering their next steps carefully.
"With light at the end of the pandemic tunnel, it's important to understand what lessons can be learned that may shape the future of how the insurance industry manages the threat of fraud moving forward.
"It did not take long for organised criminal groups within the insurance world to change their position and take advantage.
"We need to be alive to those changes and realise what opportunity that brings as we combat fraud."