Due to ongoing strike action by British Gas engineers, around 100,000 customers may not receive adequate home insurance
Navendu Mishra, a Labour MP representing Stockport, has written to the FCA to urge the regulator to investigate energy services firm Centrica – he believes that ongoing strike action by subsidiary British Gas's engineers will detrimentally impact the level of service for HomeCare insurance customers, reported City AM.
British Gas's HomeCare offering provides cover for boilers, heating, plumbing, drains and home electrics.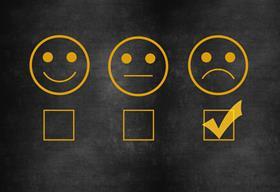 As a result of continuing strike action by engineers over Centrica's alleged 'fire and rehire' tactics for workers who did not accept new terms and conditions, Mishra thinks HomeCare cover will be "patchy" and he questioned whether this had been appropriately explained to customers when they purchased the insurance.
City AM reported that more than 100,000 customers could be left without adequate HomeCare insurance because of the strikes.
Mishra said: "I am deeply concerned by the dangerous precedent being set by Centrica as an insurance provider engineering an employment situation which results in the cover that customers purchased in good faith not being honoured."
A British Gas spokesperson told City AM that in the "rare" cases where HomeCare contracts are unable to be fulfilled, customers would be remediated accordingly.
The spokesperson continued: "We will still be attending all essential and vulnerable customer appointments to keep homes warm and working.
"We will also catch up on other appointments, like annual services, quickly and within contract periods so our customers are still getting the benefits of their policy."
The industrial action at British Gas is being organised by trade union GMB. Further strike dates have been scheduled for 20, 22 and 25 January, as well as 1 February, it said.