The majority of people surveyed are backing the introduction of Flood Protection Certificates
More than three quarters (80%) of people believe that flood risk is an important decision when buying or renting a property.
This is according to Flood Re's new research which found that the Covid-19 pandemic has dramatically shifted what people are looking for when purchasing a property.
Alongside this research, Flood Re has also published a report backing the introduction of Flood Performance Certificates (FPC). This could provide buyers and renters clear idea of the flood risk posed to properties and measures to further reduce that risk.
And 81% of adults looking to move homes are supporting the introduction of Flood Protection Certificates.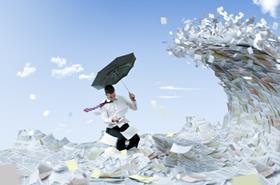 Andy Bord, chief executive at Flood Re, said: "Many people across the UK are looking to move as a result of the pandemic and understanding flood risk is a top priority for them, which is why I am delighted that over 80% of people support the introduction of a Flood Performance Certificate.
"Nobody can stop the rain from falling, but we can all be better prepared for when it arrives.
"Building a more resilient and flood prepared nation is a goal we can realise through working together and I would urge the UK government to look seriously at how FPCs can help them achieve this ambition.
"With increasing risks of flooding due to climate change, FPCs can provide peace of mind for families about their new home and act as a catalyst to encourage them to make changes to the property so it is more resilient to flooding. They are a real positive step towards building a more resilient housing stock in the UK."
| Region | % agreeing that FPCs are a good idea |
| --- | --- |
| National | 81% |
| Scotland | 80% |
| North East | N/A |
| North West | 83% |
| Yorkshire & Humberside | 77% |
| West Midlands | 78% |
| East Midlands | 76% |
| Wales | N/A |
| East of England | 75% |
| London | 84% |
| South East | 83% |
| South West | 82% |