It is the second MGA NuVenture has launched in the space of two months
NuVenture International has launched a new MGA today (7 September 2021) to bring specialist combined insurance products to the care sector.
The new MGA is called Nivante and it is the second MGA to be launched by NuVenture.
The business, which will only offer insurance through brokers, has been co-founded by managing director Jade Knight and director Melissa Kalsi, who are both experienced underwriters in the UK care sector.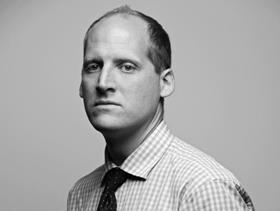 Partnering with A-rated capacity, Nivante will provide combined insurance products including liability, property damage and medical malpractice to a wide range of care organisations that deliver specialist services to adults and children.
Andy Colbran, chief executive of NuVenture, said: "Nivante is the second MGA launched by NuVenture and we're pleased to provide a fresh insurance option to a sector of the market which is experiencing capacity constraints.
"Knight and Kalsi are exactly the kind of experienced underwriters that we want to bring into the NuVenture group and I'm excited to work with them as they bring their new proposition to the market."
This follows NuVenture launching a broker-centric MGA called Hoxton Insurance Services, aimed at the high net worth market, last month.
Providing choice
Nivante is a trading name of Eminence Risk Services, part of NuVenture International.
Speaking about the launch of Nivante, Knight and Kalsi voiced their excitement, stating that they were passionate about making a difference in the care sector and offering greater choice to brokers and their clients.
Knight and Kalsi continued: "Care providers have faced huge challenges and the pandemic has undoubtedly been one of the toughest challenges yet.
"We are dedicated to engaging with the sector and the regulators to continuously innovate and develop our products and services to make life a little easier for care providers when making their insurance arrangements.
"We have worked to bring this project to fruition with the support of the NuVenture team.
"Inspired by the leaders profiled in this year's National Women's Day, we are especially proud to have achieved this milestone as female leaders and hope our journey will inspire others to do the same."