As part of the agreement, the MGA has also recruited a new senior underwriter
MGA Jackson Lee Underwriting has secured the British Insurance Brokers' Association (Biba) endorsed Holiday Travel Plus and Sports Travel scheme for three years, starting from April 2021.
The travel scheme is one of the longest running approved Biba schemes, having been backed by the trade association for 20 years.
The policies are underwritten by Ergo Travel Insurance Services on behalf of Great Lakes Insurance SE, part of Munich Re, which claims to be one of the largest providers of travel insurance worldwide.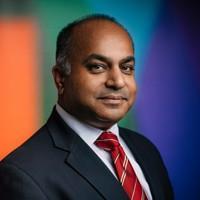 Nick Mohan, joint managing director at Jackson Lee Underwriting, said: "We're proud and delighted to be leading the Biba travel scheme.
"Biba's continued support of our specialist schemes is recognition of our commitment to the quality of our products and services and our long heritage and expertise in developing niche insurance."
New recruit
As part of the agreement, Jackson Lee Underwriting has appointed Dipesh Patel as its senior underwriter.
Patel has been involved with the Biba-approved travel scheme for many years - most recently at Syndicate 1991 at Lloyd's (DTW1991) as deputy class underwriter for accident and health.
Mohan added: "We're delighted to welcome Dipesh Patel to the Jackson Lee family. We're excited to have his expertise on board and look forward to launching further innovative new travel policies over the coming months under his expert guidance."
Patel has been responsible for the development of the travel scheme. Now recognised by the industry and government as one of the leading experts in travel insurance, Patel regularly advises external committees on travel insurance matters, including the impact of the Covid-19 pandemic.
Patel said: "Whether holidaying in the UK or abroad, it is imperative now more than ever that clients get broad and appropriate cover that will respond to unique risks presented by the pandemic.
"The traffic light system announced by the government this week in a bid to open up our borders again means brokers can also now expect to be increasingly busy with international travel quotations.
"Many insurance policies will now have elements of cover relating to Covid, but there is a huge difference between the wordings currently on offer. My strong advice would be to only offer travel cover with the most comprehensive wordings.
"Clearly the pandemic has been a worrying and challenging time for many, but as we begin to look to the future and open our borders again, we're in an excellent position to make sure we equip brokers with first class coverage, to give their clients the added reassurance and protection they need to get moving again."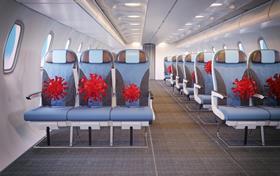 Policies with a difference
Jackson Lee Underwriting's Holiday Travel Plus product covers holidays in the UK and abroad, providing broad wordings for Covid-related risks - including cancellation cover as standard on all policies, as well as medical expenses, repatriation and associated accommodation costs.
Holidaymakers have a choice of an annual multi-trip policy for those up to 75 years of age, or single trip policies for travellers up to 85 years of age.
Brokers can also speak directly to underwriters if further flexibility is needed - this is particularly beneficial at present with clients travelling under unusual Covid-19 circumstances.
Other unique elements of the policy include cover for motorcycle trips and holiday cruises as standard.
Independent group travel can also be covered on one policy - this includes school trips or family and friends travelling together.
Biba members will further benefit from the continuation of the direct relationship with Jackson Lee's underwriting team for referrals, advice, marketing support and on-site or webinar-based training.
Established in 1991, Jackson Lee Underwriting has been the Biba approved GAP scheme provider since 2012.
For 30 years, the MGA has specialised in bringing a broad range of innovative, niche insurance products to the broker market.