The regulator said that the impact of the Covid-19 pandemic would 'undermine' its ability to draw firm conclusions
The FCA has delayed its review of travel insurance signposting for consumers with medical conditions until April 2023.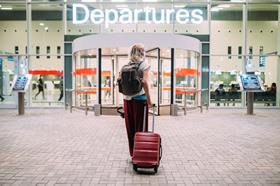 In July 2019, the financial services regulator launched a consultation on new requirements for signposting customers with pre-existing medical conditions (PEMCs) to insurers that could provide travel cover. The regulations resulting from this work were introduced in April 2021.
The new requirements were due to be reviewed this year, however the FCA has decided to postpone its post-implementation review by one year because of the impact of Covid-19 on the travel insurance market.
In a statement released last week (17 June 2022), the FCA said: "We consider the impact of Covid-19 on the travel insurance market, both in terms of [the] level of market activity and the challenges separating the impact of our remedy from the impact of Covid-19, would undermine our ability to draw firm conclusions if we conducted the review this year.
"We expect that there will be better evidence available in 2023 to conduct the review."
Background to the changes
The regulatory changes implemented by the FCA intend to reduce the number of consumers with PEMCs who are travelling without insurance because they were rejected cover by major insurers.
Changes were therefore brought in because the FCA found that some consumers with PEMCs were experiencing difficulties finding affordable cover for their conditions – some were declined cover or only offered cover that excluded risks associated with their PEMC.
The new regulations require that all firms offering retail travel insurance include details of one the FCA's confirmed directories of specialist firms that provide insurance for these customers.
The FCA has also introduced guidance recommending that firms selling travel policies that exclude customers with pre-existing medical conditions should inform consumers whether and how these exclusions can be removed.