Expert panel prepares to talk through insurance sector's role in the UK's route to net zero at industry-leading conference
Brokers must engage more with their clients around the environmental, social and governance (ESG) credentials of insurer partners and ecosystem suppliers, according to Catherine Dixon, upcoming BrokerFest 2022 panellist and chief underwriting officer at Allianz.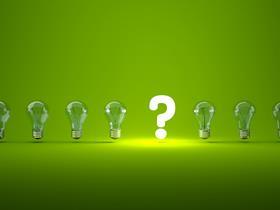 Dixon will be participating in a panel discussion entitled Insurance industry's role in delivering net zero and building sustainable business models at Insurance Times' BrokerFest 2022 conference on Thursday 16 June 2022 at Etc.venues St Paul's.
Chaired by Insurance Times editor Katie Scott, the 30-minute debate will also include Huw Evans, partner at KPMG, Ben Howarth, climate change and open data policy manager at the ABI, and Jason Richards, country president and chief executive for UK and Ireland at Swiss Re.
During the session, Dixon will emphasise why she believes brokers need to do more when it comes to communicating with end clients about placing their business with ESG friendly and environmentally focused firms.
She will additionally touch on the positive risk management steps insurance companies should be engaging in, how broker and insurer collaboration can ensure carbon heavy industries remain insured and how ESG credentials can not only differentiate firms' propositions, but also impact on talent attraction and retention.
Moving the climate change agenda forward
Evans, meanwhile, plans to share three key insights with BrokerFest delegates on Thursday.
This includes what KPMG's clients are asking around ESG and the route to net zero, what insurance firms can action today to combat global warming and what effects the insurance industry is likely to see down the line as a result of the climate change steps being taken today.
Evans noted that work around international net zero standards and universal definitions is still also ongoing, for example around disclosure requirements.
Although progress here is slow going, Evans believes it is vital that the UK participates in these global debates, to ensure that any regulations are suitable for its national market.
Geopolitical, economical and digital trends are also going to impact the insurance sector's journey to net zero, he added.
These sentiments will be echoed by Howarth, who will be able to share findings from the ABI's updated climate change road map, published on 8 June 2022, with attending brokers.
Howarth plans to additionally ringfence net zero next steps for industry participants, as well as highlight the areas where he feels the government needs to collaborate more with the insurance sector.
For more information on attending BrokerFest 2022, featuring Insurance2025, click here. Brokers are able to attend the conference for free.