The board is 'vital in stimulating further innovative thinking' during a changing terrorism landscape, says top boss
Terrorism reinsurer Pool Re has appointed Angela Knight CBE as non-executive chair.
Knight has a broad cross-sector track record, combining political experience and business knowledge.
She is currently senior independent director and interim chair of the remuneration committee at interdealer broker Tullett Prebon, alongside holding a number of non-executive roles.
Previously, Knight's responsibilities included being economic secretary to the Treasury, chief executive of the British Bankers' Association and chair of the Office of Tax Simplification.
Andrew Skirton, Pool Re's senior independent director and acting chair, said: "Angela has exactly the right blend of experience to lead Pool Re at a time of significant change – through the current government review and beyond.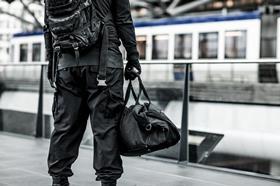 "Having led another member-based organisation previously and worked as economic secretary to the Treasury – the ministerial office with responsibility for Pool Re - she understands well the challenges and opportunities that we and all our stakeholders face."
'Evolving terrorism threat'
Pool Re chief executive Julian Enoizi added that the reinsurer's board is "vital in stimulating further innovative thinking within the organisation and the industry", especially as "we continue to meet the challenges of the evolving terrorism threat" alongside the "emergence of other systemic risks".
He continued: "Andrew Skirton has been operating as our chair for the last six months following Geoff Riddell's resignation due to ill health. I would like to thank them both for their dedication and commitment to Pool Re.
"The current government review is likely to result in some fundamental and far-reaching changes to how Pool Re operates and subsequently for the terrorism insurance market in the UK.
"Angela has the relevant experience to lead the board and to help me in guiding our organisation through this period of transition, bringing a blend of political and commercial acumen that Pool Re needs.
"We look forward to working with her."
What is the government review?
In September 2020, HM Treasury confirmed the intiation of its five-year review of Pool Re. This is conducted in liaison with the reinsurer itself, as well as stakeholders across Whitehall.
The review aims to ensure the effective functioning of the UK's terrorism (re)insurance market by agreeing Pool Re's strategic directon and ensuring that public interest is properely protected.